2019 was a remarkable year for Lenz, featuring a wide array of new clients, projects, and teammates.
Here's our recap of the year.
By the Numbers
Here's a look at some of our highlights, by the numbers.
Six websites designed

1,800 media hits across digital, television, radio, and print platforms

Over 200 blogs written covering topics such as healthcare marketing, business initiatives, and SEO management.

10 new clients

13,000 social posts

21 million impressions

18 Lenz-led public speaking events where our team members shared their marketing expertise with a captivated audience
New Partnerships in 2019
2019 included a number of new relationships with phenomenal clients.
1: Hillside Atlanta: A 150-year-old organization providing behavioral health services to youths
2: Horizon Air Freight: An international shipping and logistics company
3: United Physician Group: A multi-state primary care and pain management practice
4: Covington Women's Health: An OBGYN practice focused on women's health
5: Cumberland Caverns Live: A live music venue — called the Volcano Room — located 333 feet below ground at a national natural landmark cave in McMinnville, TN.
6: City of Brookhaven Census: An initiative to drive participation in the 2020 Federal Census
7: Montgomery Eye: An affiliate of Eye South Partners, this is a complete staff of ophthalmologists, optometrists and trained technical support located in Montgomery, Alabama.
Lenz On Business Brings in Star after Star
Throughout 2019, "Lenz on Business," the Lenz-owned and produced weekly business talk show on 95.5 FM WSB, featured intimate conversations with an array of business leaders, including John Schuerholz of the Atlanta Braves, Alan Stukalsky with Randstad North America; Catherine Hernandez-Blades with Aflac; Derrick Johnson with UPS; and Pat Warner with Waffle House.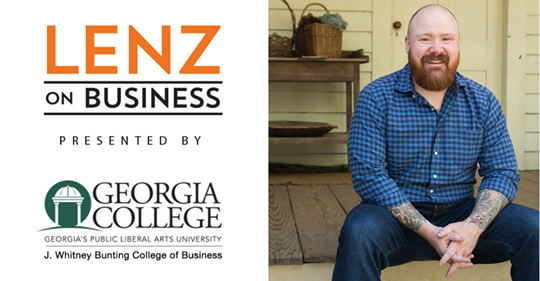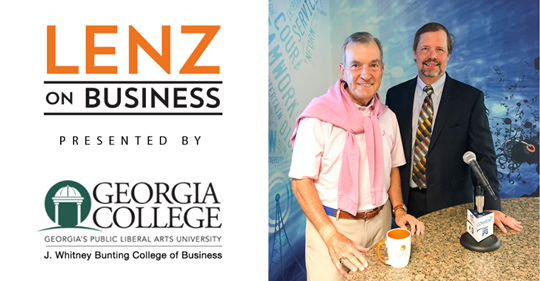 Lenz Takes on the Windy City alongside Preferred Podiatry Group
Lenz had the honor of partnering with Preferred Podiatry Group (PPG) to organize their 2019 PPG Healthcare Summit, assisting the practice with event planning, communications, and execution. The 2019 Summit took place June 21-22, 2019 in Chicago, Illinois and hosted more than 100 affiliated physicians and industry leaders from across the country.
The Summit included exciting Chicago-themed activities, such as an architecture boat cruise down the Chicago River and a Cubs game at Wrigley Field–in addition to educational lectures and panels given by PPG leaders and affiliated physicians. Outstanding members of PPG were also honored throughout the Summit weekend.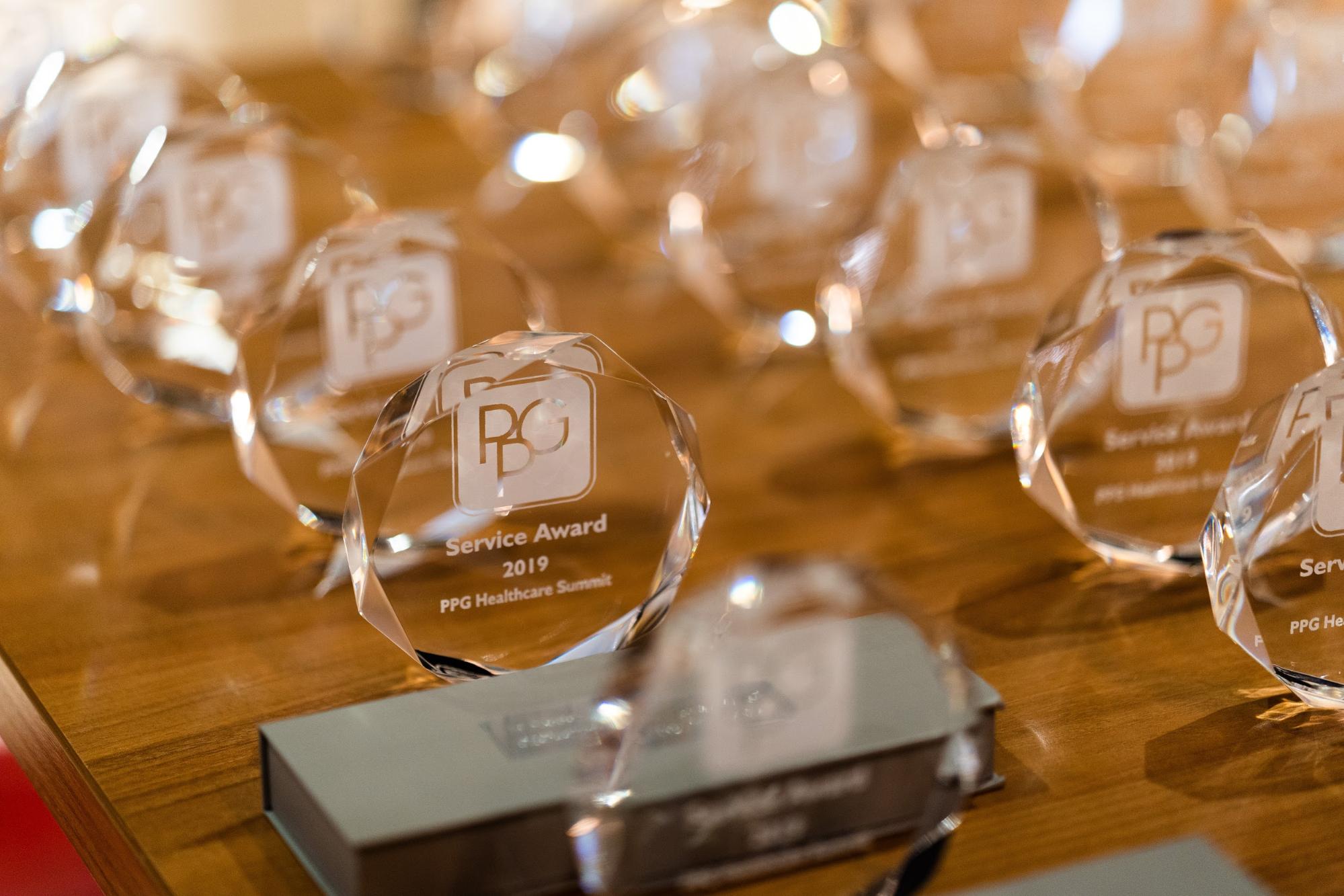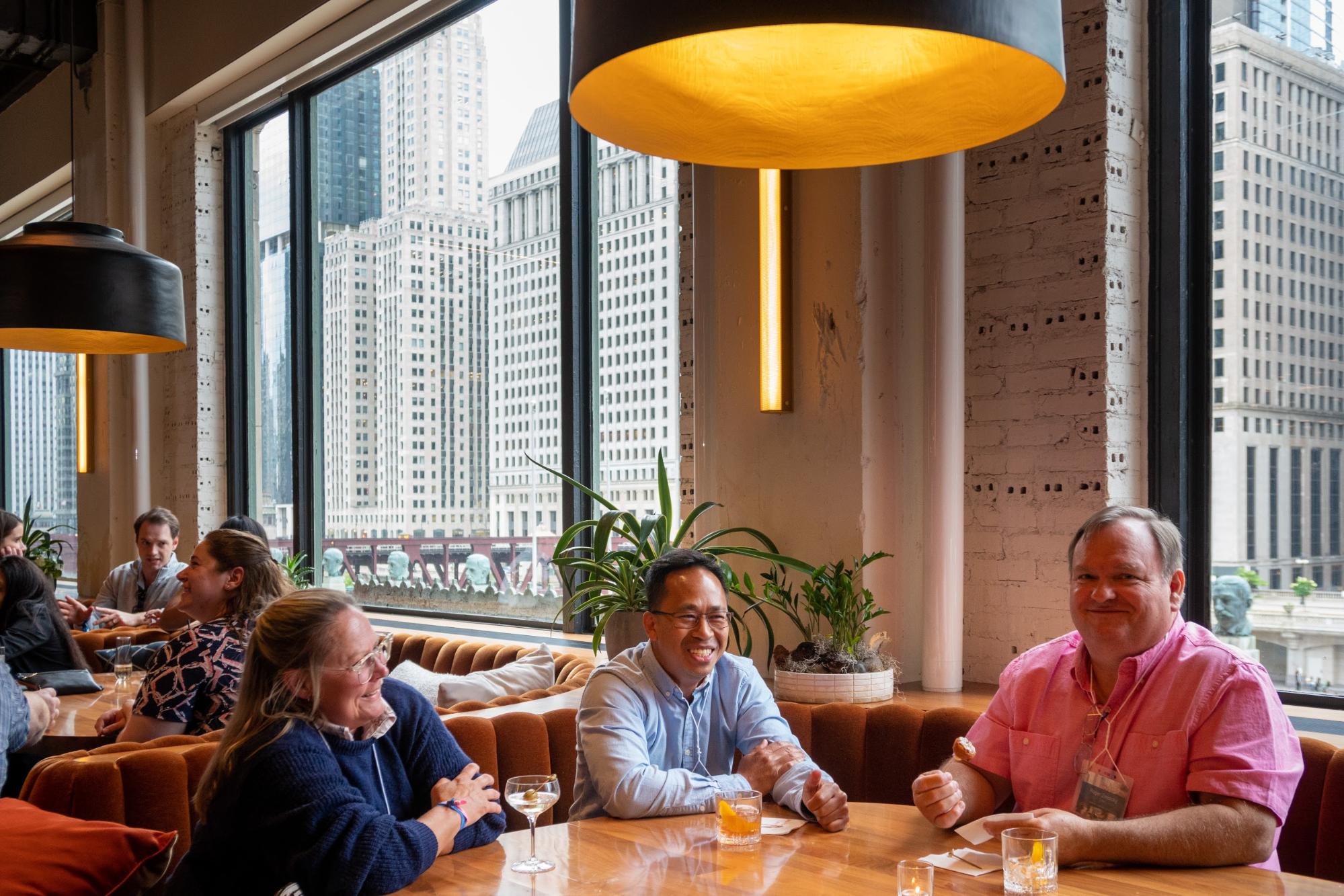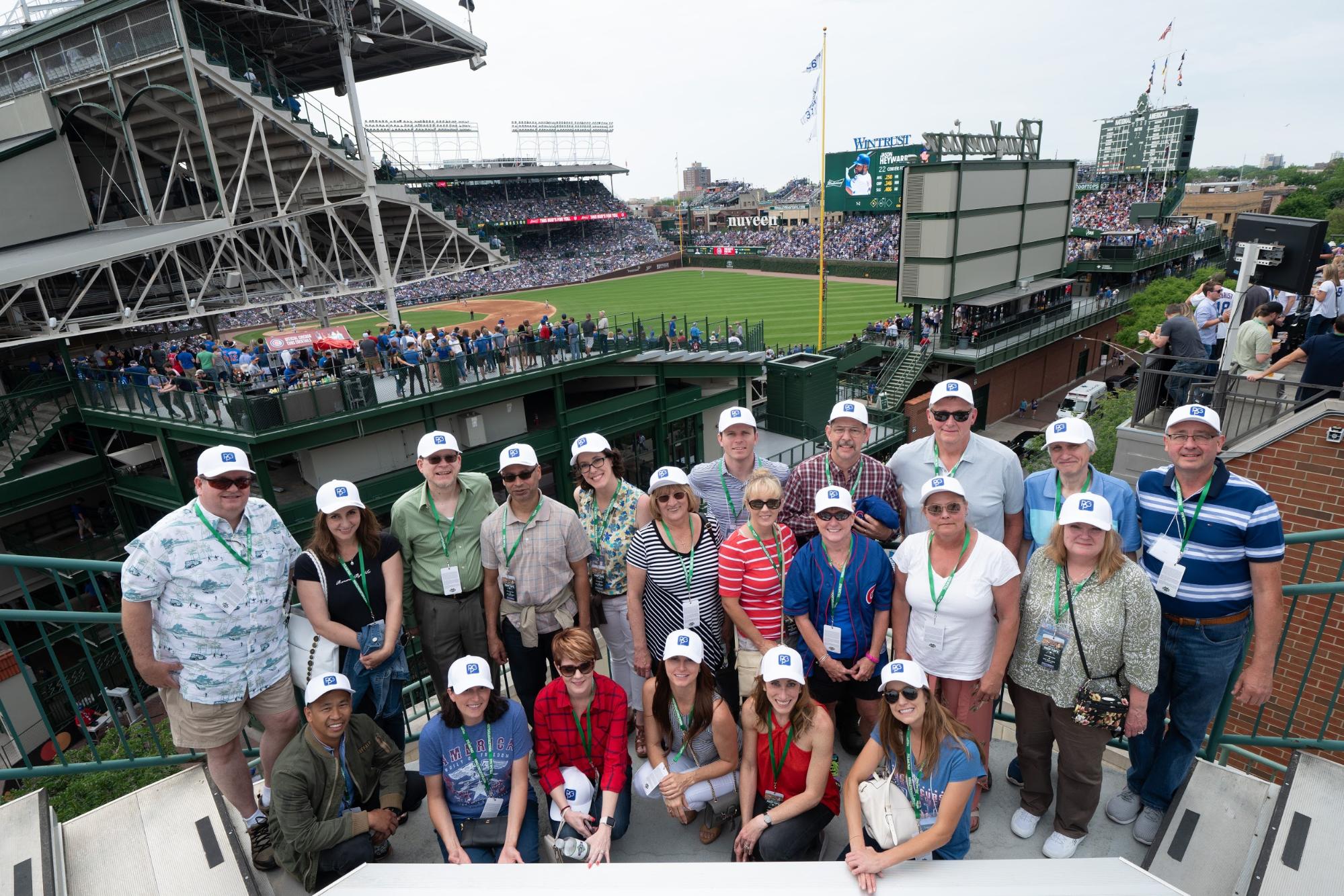 Tampa Aesthetic & Plastic Surgery Gets a Rebrand
Lenz developed a new logo and visual identity for Tampa Aesthetic & Plastic Surgery, balancing the practice brand with the personal brand of its lead physician, Dr. Joseph Brown.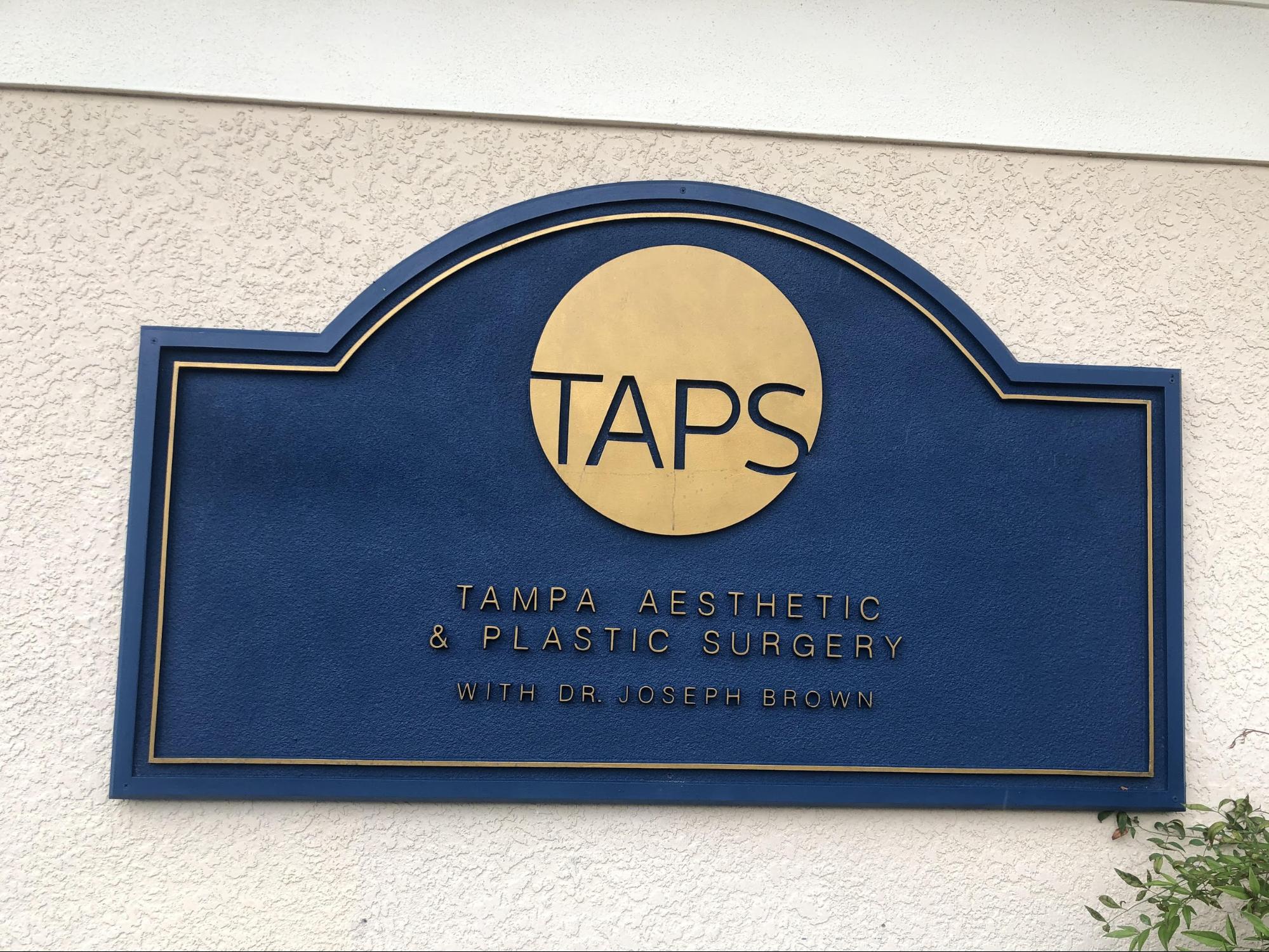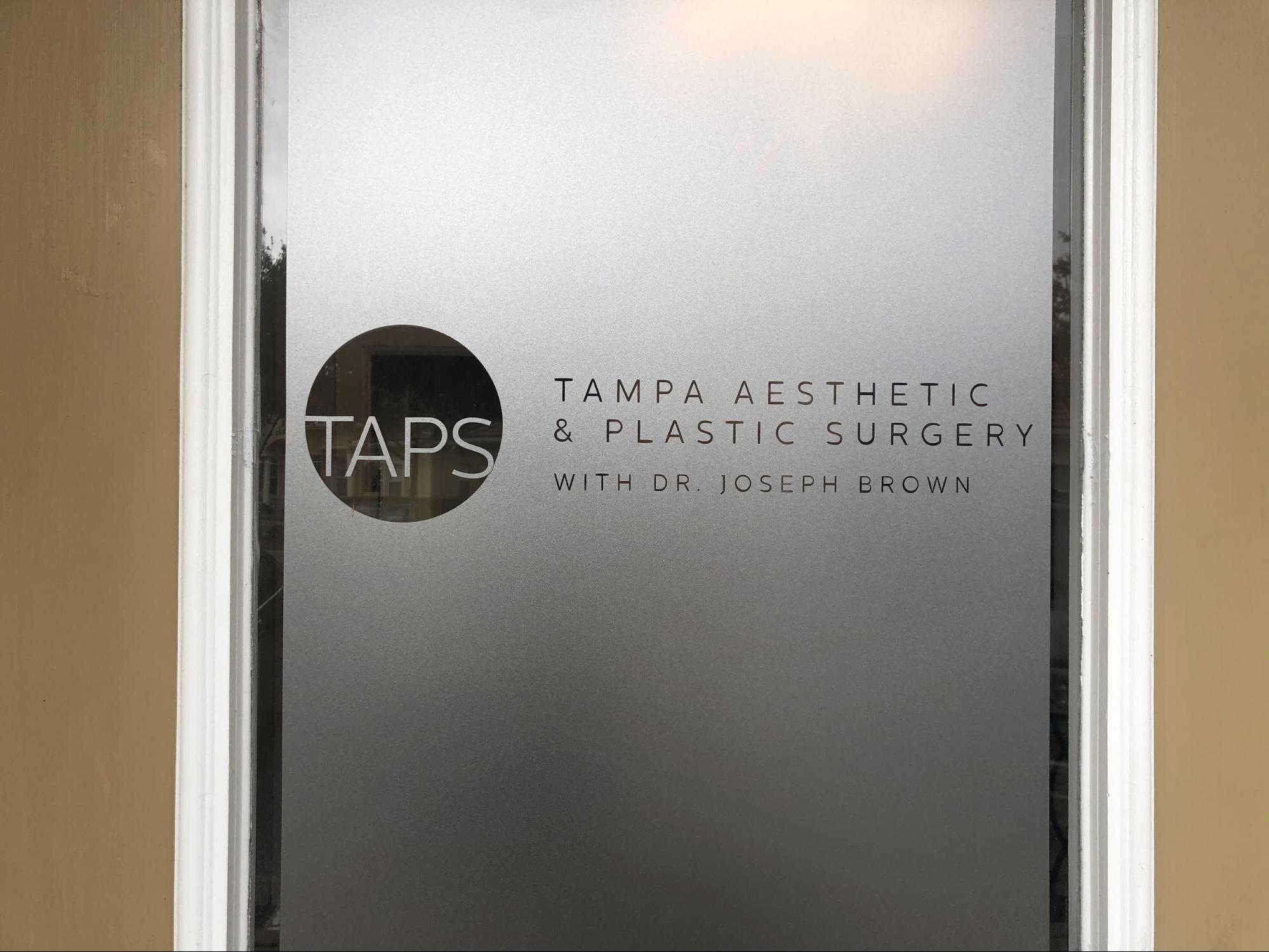 Georgia Urology's Website Redesign and Video Creation
As the stewards of Georgia Urology's brand, Lenz endeavored to refresh some of the practice's key assets, including their WSB-TV commercial, recruitment tools.
With the generous help of many Georgia Urology physicians, we updated their television spot–featuring their incredible team, adding a really personal touch from the providers:
Then, after hundreds of hours of work, the team updated the Georgia Urology website: the practice's digital front door. Along with a newer, cleaner look, the site implemented user-friendly navigation. The optimized design and structure yielded results: increasing online appointment requests by 23% in its first few months live.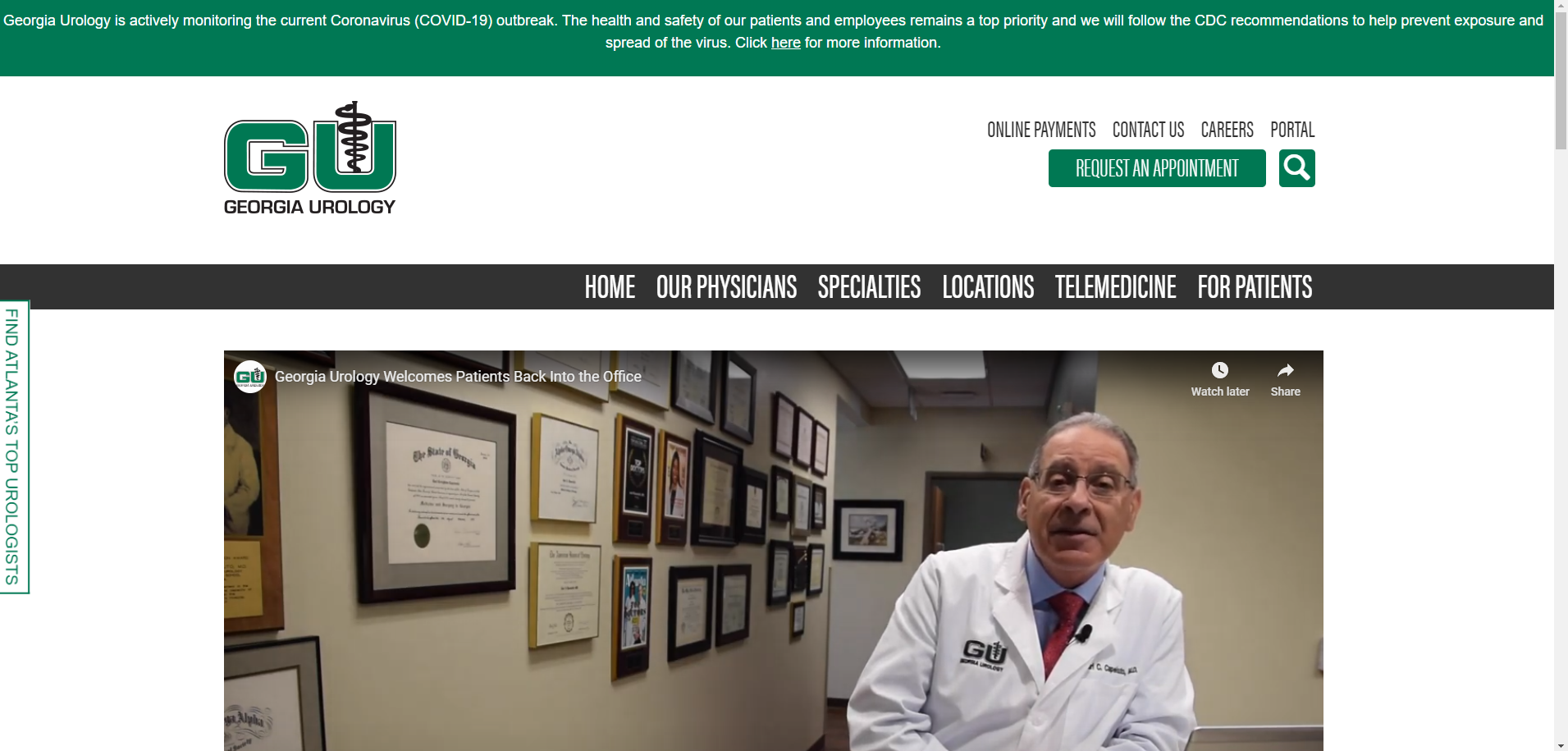 Georgia Urology is the largest urology practice in the southeast, and they're always growing and looking for new, talented providers. To aid in their pursuit of dedicated team members, the Lenz team–with CFF Media–created a powerful recruiting tool to inspire the next generation of Georgia Urology team members.
Atlanta Science Festival Spreads a Love for Science
For four years, Lenz has worked with the phenomenal Atlanta Science Festival (ASF) team. This annual two-week Festival celebrates local science and technology every March, featuring more than 100 events throughout metro Atlanta and reaching 50,000 children and adults annually. Lenz helps ASF with a wide variety of marketing services, including social media, digital content development, website and graphic design, public relations, and advertising. We continued this integrated partnership in 2019, producing updated visuals and strategies for ASF's owned, earned, and paid media efforts.
2018 Poster: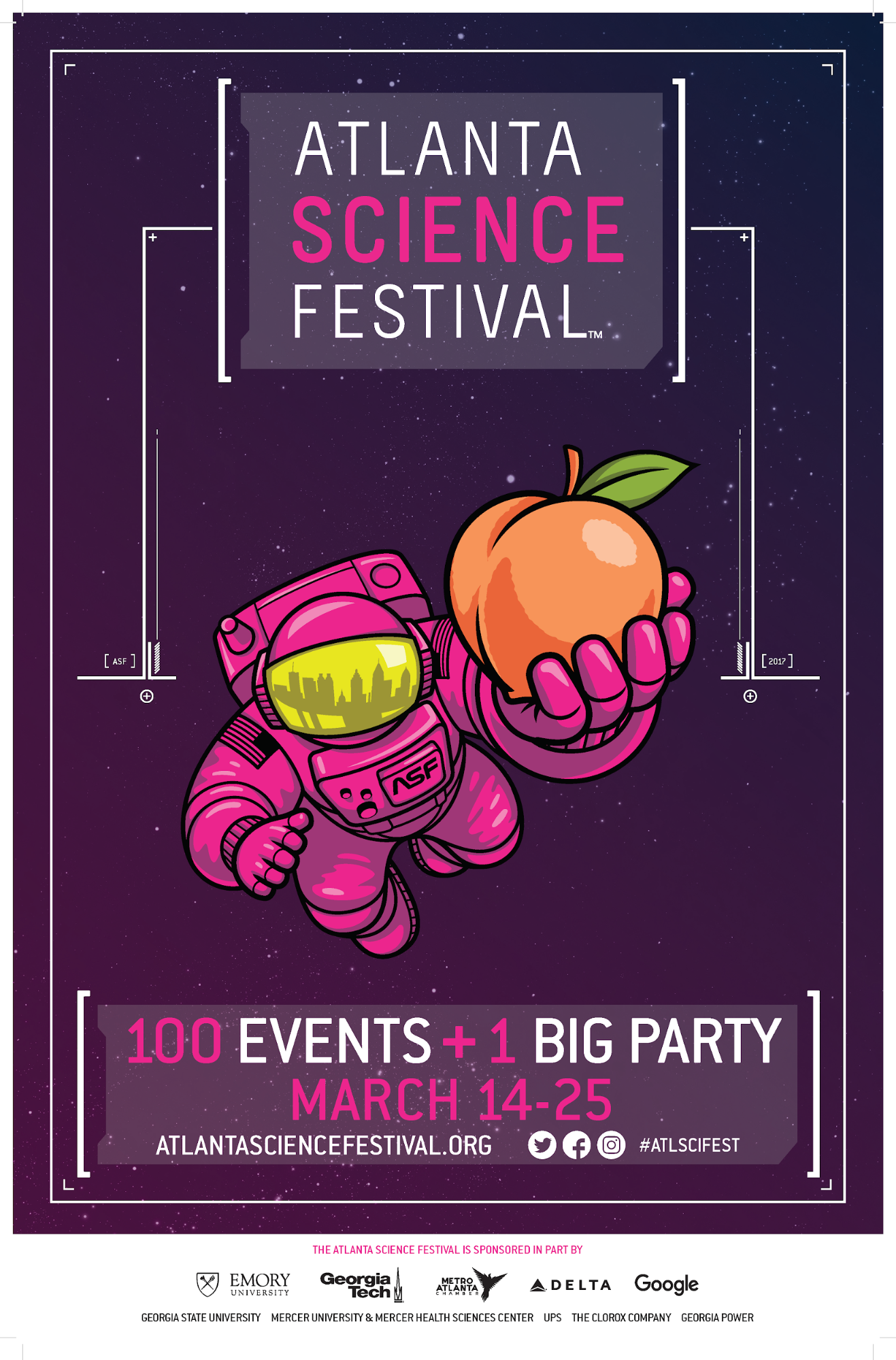 2019 Visual Update: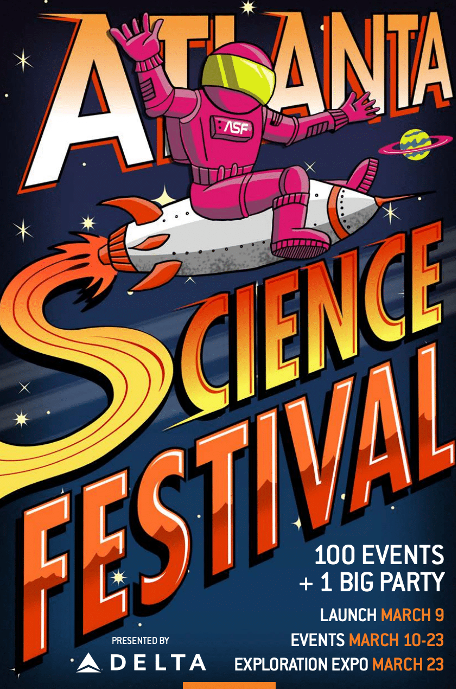 Our 2019 efforts produced 81,177,807 advertising impressions, 234 media hits, and 16,547 social media engagements. Additionally, the 2019 festival saw increased attendance numbers across the board — 55,000 total festival attendees (up from 53,000 in 2018) and 29,000 Exploration Expo attendees (up from 25,000 in 2018).
In addition to this ongoing festival work, the Lenz team helped the Atlanta Science Festival develop and solidify its parent identity, Science ATL, which works to bring people together through the wonder of science year-round.
Logo

Website
Check out the full website here.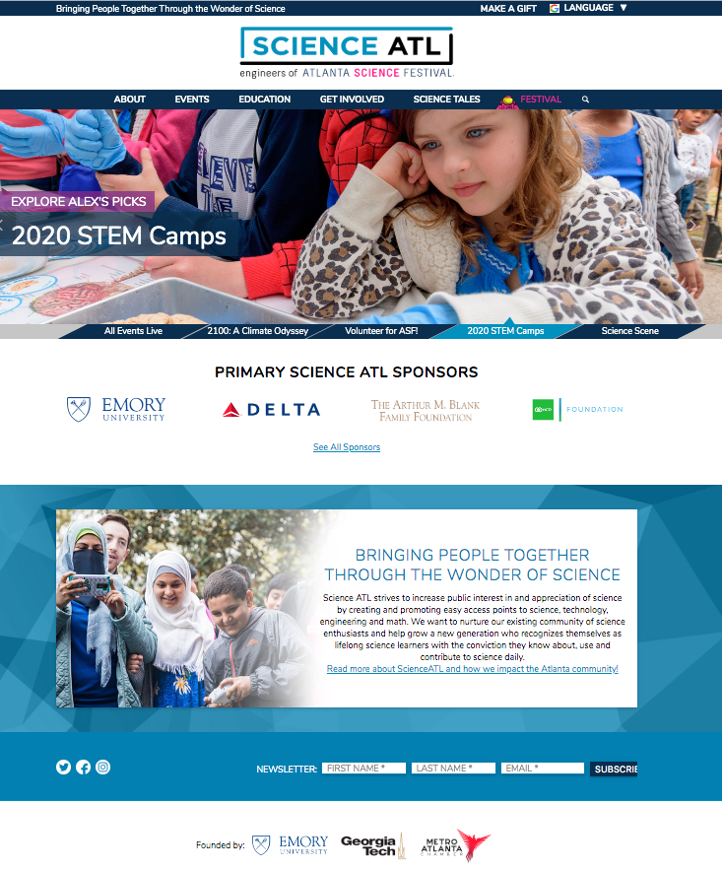 Social Media
We developed and currently manage the brand's Facebook, Twitter, and Instagram accounts.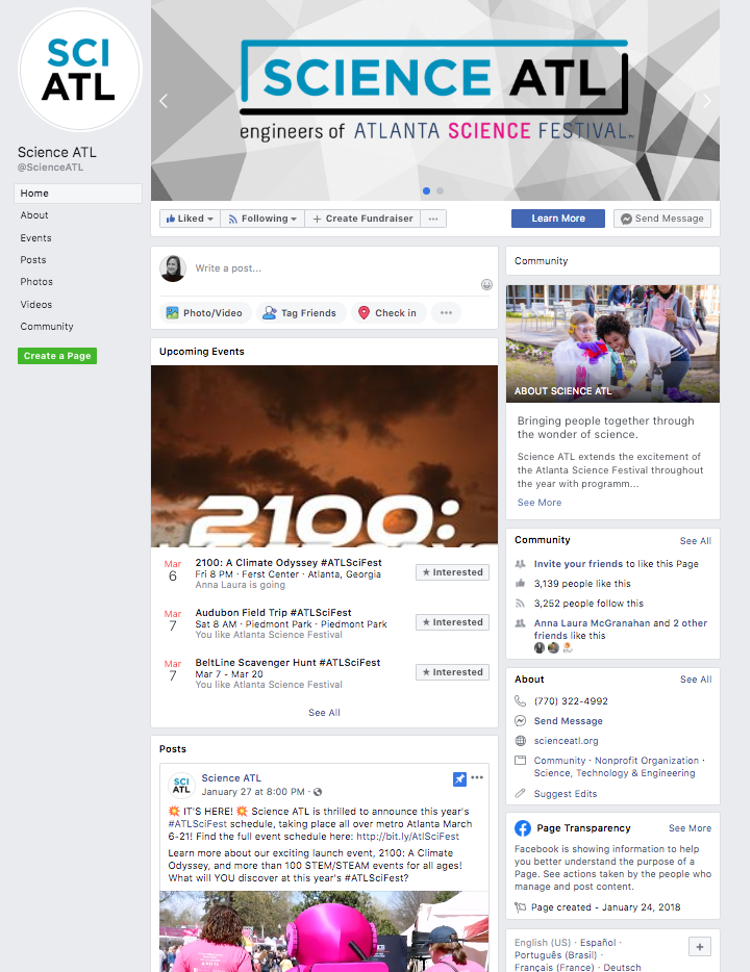 Elevating a Practice Brand through Video
What steps does it take to showcase a brand through video? Lenz knows how, and we were thrilled to create such a video for SouthCoast Health, a healthcare organizations with over 120 healthcare professionals encompassing more than 20 specialties and services.
To start, Lenz developed a script and storyboard for the video before procuring the vendor for the video. We also served as the intermediary between the client and the production team for the film schedule, production, set, and talent needs. Following, we helped to oversee the rounds of edits and feedback on the rough cuts of the footage drafted.
Check out the final video below!
The Team Helps Celebrate the Arrival of Spring with the Brookhaven Cherry Blossom Festival
What do you get when you mix incredible live entertainment, a whimsical artist market featuring 100 regional artisans, a Kidz Zone loaded with fun, the popular "Pet World," a Classic Car Show, a delicious food court and a Peachtree Road Race qualifier to kick the whole thing off – all set in a beautiful park? The Brookhaven Cherry Blossom Festival, which ushers in the springtime on March 30 and 31 from 10 am to 6 pm Blackburn Park, a true landmark of the hopping City of Brookhaven – just 15 minutes north of downtown Atlanta!
Lenz Marketing was proud to work with Brookhaven Cherry Blossom Festival to promote their weekend-long event, and we had a blast while doing it. Check out some of our favorite social posts from 2019 here: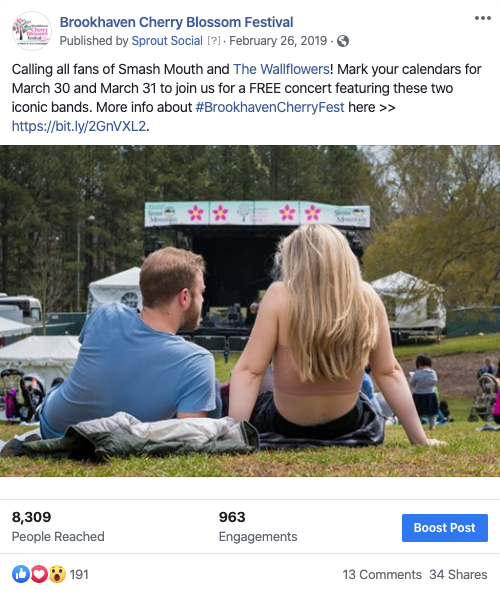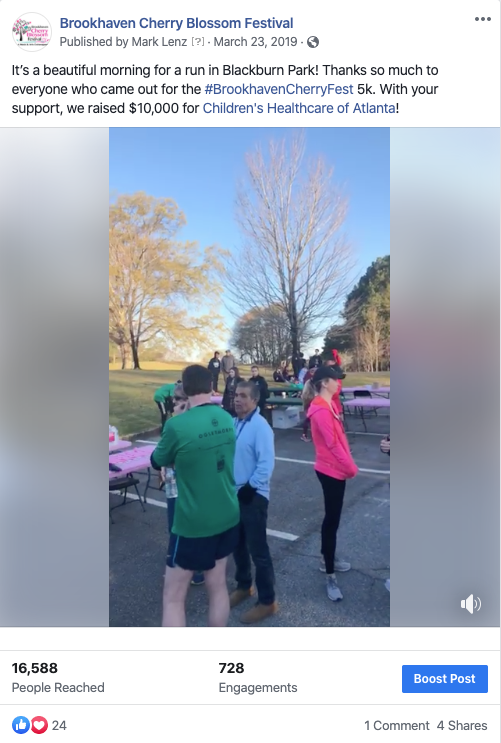 SEO Analysis and Consultation for Wrench Group
The Wrench Group, LLC is a national leader in home maintenance, repair and replacement services specializing in heating, ventilation, air conditioning, plumbing, and electrical services. In 2019, they approached Lenz and asked for our expert team to study some of their biggest affiliated companies' blog traffic in order to implement a successful SEO strategy that would allow their website content to flourish. As SEO enthusiasts, Lenz was excited to tackle the task, and help Wrench Group optimize its online presence.
Organizing and Orchestrating an EyeSouth Partners Retreat
Lenz spent six months planning and producing a three-day continuing education retreat for EyeSouth Partners affiliated doctors and their families. Held at the luxurious Boca Raton Resort from January 11-13, 2019, the weekend consisted of educational lectures, group beach activities, and bountiful amounts of food and fun.
Lenz Extends Marketing and Social Media Reach for Cumberland Caverns Live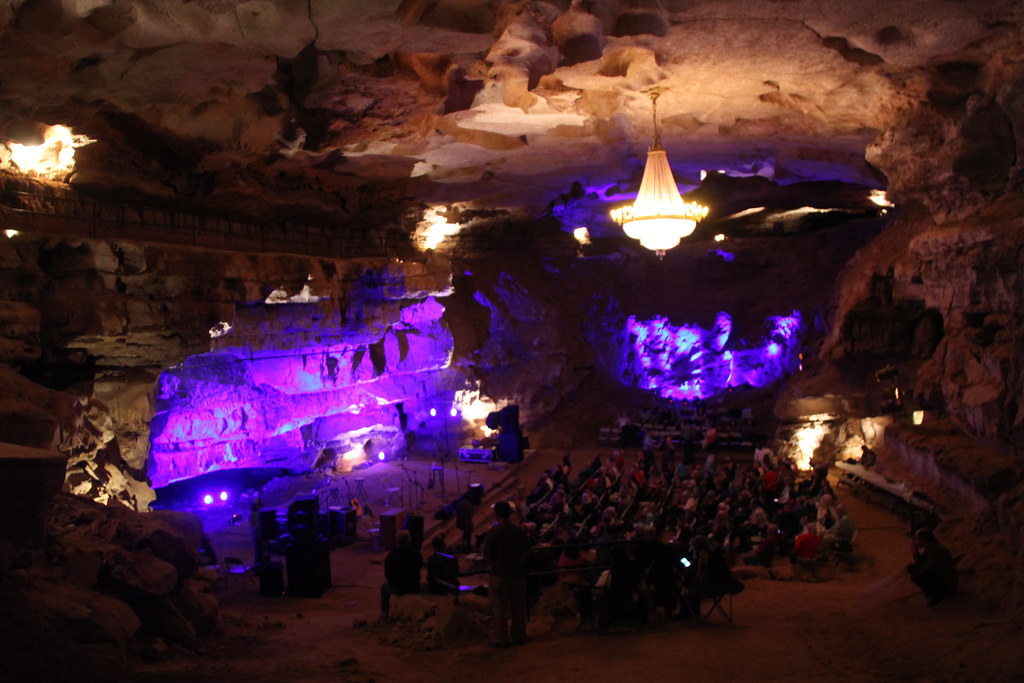 Cumberland Caverns Live, a recent addition to the Southeast music scene, tapped Lenz to develop its marketing and social media brand, following its inaugural season in 2018. Artists like the Allman Betts Band, John Stuckley Trio, Deer Tick, and Devotchka have played memorable shows 333 feet below ground. Those performances were inside the visually striking and sonically rich World Famous Volcano Room at Cumberland Caverns in McMinnville, Tennessee.
To help raise CCL's visibility and grow its audience for 2019, Lenz deployed an efficient marketing strategy including content creation, paid social, and targeted radio, digital, and print advertising. Lenz created new visual assets leveraging CCL's striking performance imagery and band photography. Our team upgraded CCL's social media channels, such as Facebook, Twitter, and Instagram, with consistent content cadence and high quality visual imagery. We also forged advertising partnerships with music and specialty publications in nearby markets like Nashville and Chattanooga such as Lightning 100 and Nashville Scene.
2019's season was Cumberland Caverns Live's best yet. While the live entertainment industry regroups from COVID-19 this year, we are working to make 2021 even better for our client.
Doubling Campaign Numbers with Emory
2019 marked the third year of our successful integrated marketing campaign for Emory Law's Juris Master degree. The campaign leveraged traditional media (radio, print, PR), with targeted digital tools such as Google Ads, remarketing, and Facebook with customized messaging according to geography and concentration.
And in 2019, our partners within the law school charged Lenz with taking the campaign to the next level: they asked us to generate 50% more inquiries from prospective students compared to the previous year. To do this, Lenz amplified its digital strategy and took the campaign national: targeting geographies like Washington D.C., Austin, TX, Orlando, FL, Raleigh-Durham, NC, Virginia, and beyond. Coupled with strategic print, radio, and streaming campaigns, the campaign delivered: by the end, it had yielded almost 60% more inquiries than the previous year–more than 500 conversions in fewer than twenty weeks.
Plus, the campaign got a face-lift, embracing all new images and graphics, now unique to the degree.
Helping Marietta Plastic Surgery expand its reach via Pinterest
Lenz helped Marietta Plastic Surgery extend their reach to Pinterest this year. In addition to being a successful marketing tool, Pinterest also functions as a search platform, which helps prospective patients find relevant resources and updates in real-time. Marietta Plastic Surgery's Pinterest is already off to a strong start with a curated mix of promotional practice materials and relatable lifestyle content boards. To see examples of those, click here for the Marietta Plastic Surgery "Meet Our Doctors board and the quotes board.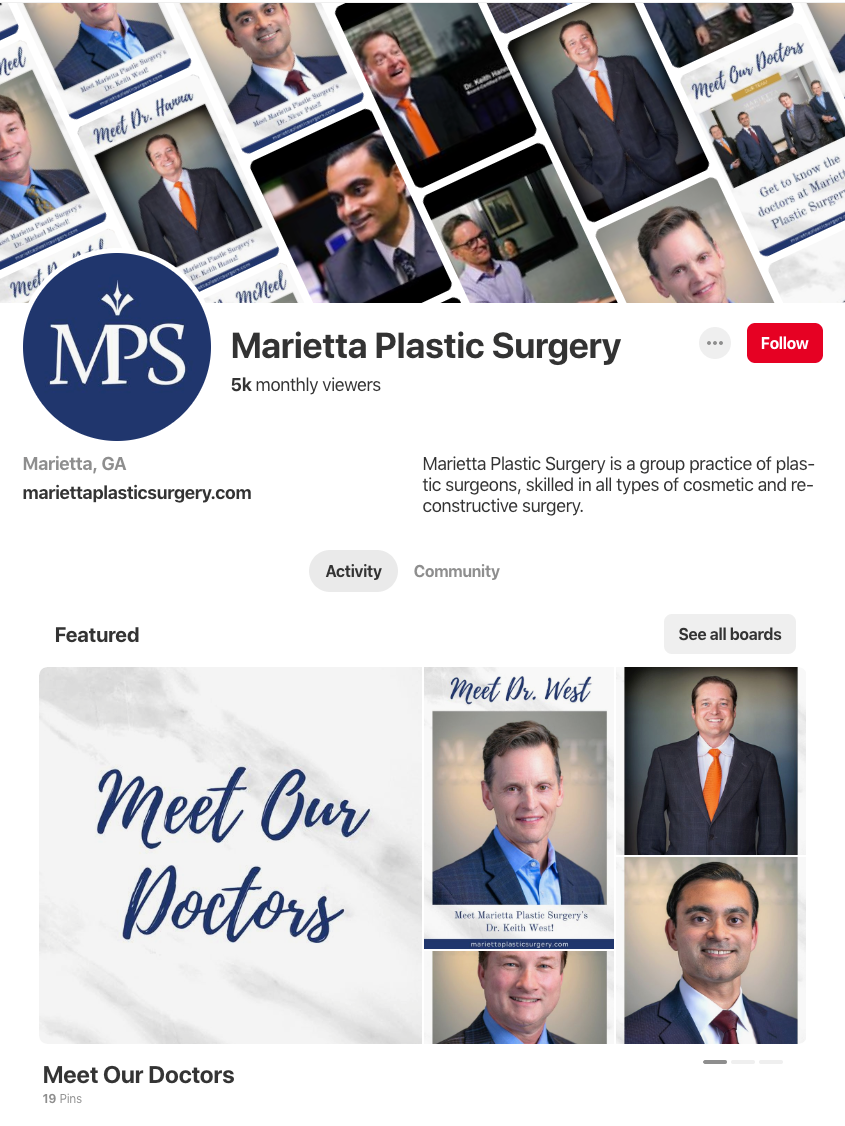 If you are looking to elevate your marketing, Lenz is here to help. Click here to reach out to us or give us a call at 404-373-2021.