To our clients: Thank you — we wouldn't be here without you!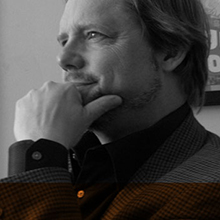 Richard Lenz
Founder, President, and CEO
Richard J. Lenz is founder, president, and CEO of Lenz, Inc., an integrated marketing agency that uses advertising, public relations, graphic design, and web-based technology to help clients achieve their goals. His most recent accomplishments include launching one of the most celebrated festivals in the country; producing a popular health care radio show; rebranding a major hospital system; designing and installing a 2,000-square foot museum exhibit; steering a $20 million fund raising campaign; and developing a website that helped improve cancer care across the country. He serves on multiple boards and has won industry awards for his graphic design, ad campaigns, writing, and photography, and is author of several popular non-fiction books. He lives in Decatur and is married to Dr. Wendy Lenz and has four children, Eric, Kristen, Claire, and Laura.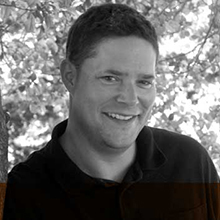 John Lenz Vice President, Partner

John joined his brother Richard at Lenz in 1993 and is a managing partner. John uses his 24 years of experience to create, innovate, problem-solve, and help clients be more profitable.
John is also President of the Tall Rocker Company and Georgia Smoke BBQ. Before joining Lenz, John attended Oglethorpe University, where he was a starting pitcher on the baseball team.
John is a graduate of the Leadership DeKalb Class of 2010, is a volunteer baseball coach, volunteers locally in the DeKalb County School System, is married with two children, and lives in Atlanta.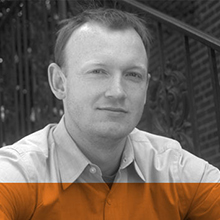 Mike Killeen VP of Marketing, Partner

Mike directs client marketing at Lenz. He also serves as program director for Lenz's radio shows, "The Weekly Check-Up with Dr. Bruce Feinberg," which airs Sunday afternoons on News/Talk WSB, and "The Sports Insider with Dan Kamal," which airs Saturday mornings on 92.9 FM The Game.
Mike teaches healthcare marketing at Emory University's Rollins School of Public Health, and is the founder of Amplify My Community, a non-profit organization that travels from city to city, throwing fundraising concerts to benefit local organizations fighting poverty. He is a singer, songwriter, and musician who performs regularly and has released several albums.
Mike received a journalism degree from The University of Georgia and an MBA from Georgia College. He joined Lenz in 2002 and became a partner in 2014. Mike and his wife Jessica live in Decatur and have three children, Liam, Emily, and Henry.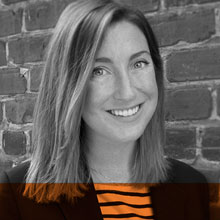 Christine Mahin Account Supervisor

Christine joins Lenz from the fast-paced and energetic world of the New York film and television industry. For the last decade, she has worked as a field producer and post-production supervisor. Her experience in both New York and Los Angeles has given her a diverse client list. These include broadcast networks such as A&E, Sundance, and Showtime, and web-based corporate clients such as Jay-Z, Wall Street Journal, and Vanity Fair. By working in both the creative and operational sides of production, she's uniquely prepared to help guide clients through their marketing journey.
Christine graduated from Villanova University with a degree in English and Communications. Born and raised in the Northeast, she is excited to live in and explore Decatur with her husband, Eric.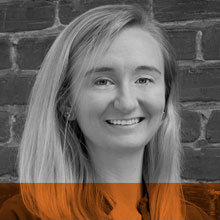 Meagan Maron Account Manager

Meagan's project management background and strong organizational skills help her focus on multiple tasks while paying close attention to detail. With a degree in marketing from the University of Alabama, Meagan has worked the past ten years in a wide variety of functions in the marketing field. Her background includes campaign calendar strategy and development, tradeshow signage coordination, ad media procurement and event management.
Meagan is an Atlanta native, growing up in the Decatur area. She enjoys ballet, traveling, and Alabama football.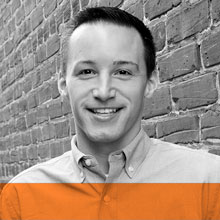 Joshua Grizzle Account Coordinator

For the last few years, Joshua sat at the client end of the table when it came to marketing meetings between agencies and their clients. Joshua now joins the agency side of the table at Lenz. Holding steadfast to the belief that people matter most, he works with the account services team in connecting with clients and in turn helping to connect their brands with consumers.
Joshua grew up an hour outside of Atlanta in Cartersville, Georgia. He graduated from the University of Georgia in 2014 with an ABJ in Advertising and minored in English. Before joining Lenz, Joshua worked in marketing financial products offered by the state of Georgia.
When Joshua is not at the office, he's probably helping in the global fight against obesity by leading group fitness classes as a certified Les Mills fitness instructor. When he's not at the gym, he's either out exploring Georgia's hiking trails or napping with his cat, Oscar Wilde.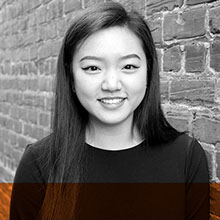 Michelle Lee Account Coordinator

Michelle loves being creative, organized, and positive and is able to apply those characteristics into her work as an account coordinator. Having graduated from the University of Georgia with a Bachelor of Arts in Journalism, Michelle uses her experience of public relations coordinating and social media planning to complete a wide range of tasks as a team member at Lenz.
She is passionate about helping those around her, and is always eager to help manage and complete projects. Michelle is excited to grow as an employee and as a person and believes that there is something to be learned every single day.
Michelle is an Atlanta native, having grown up in Cobb County. She enjoys reading and hiking when she has free time and always carries around a notebook to write or doodle in.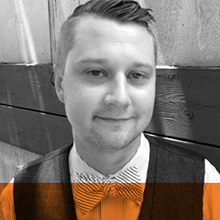 Ben Barnes Creative Director

Ben is a creative problem solver who loves to be challenged by his work, and creating the visual solutions that result. He has been in the design industry for over 10 years and has developed successful campaigns for Coca-Cola, Allstate, P&G and many others.
Prior to joining Lenz, Ben worked in several roles in the agency environment spanning from print design to web and interactive design and development. He has had personal work displayed in museums, and published worldwide.
Ben earned his BFA in graphic design from the Savannah College of Art and Design in 2001, and joined Lenz in 2013. In his free time he enjoys hanging out with his wife Lauren and son Kingsley, brewing beer, and tinkering around in the garage.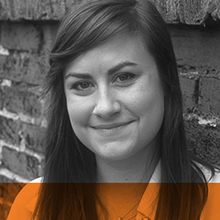 Rachel Cushing Media Supervisor

Rachel came to Lenz with a background in nonprofit development and political marketing. At Lenz, Rachel now oversees the company's media buying,  social media, and public relations efforts as the supervisor of the Media Department. She loves working with the talented and innovative Lenz team and especially respects the organization's commitment to both for-profit and philanthropic efforts.
Rachel attributes her well-rounded skill set to her liberal arts college education from Agnes Scott College and her intrinsic curiosity.
In her free time, Rachel enjoys exploring the many outdoor wonders in and around Atlanta, talking politics, and spending time with her partner, James, and their two cats, Marie and Rivers. She's been known to take every opportunity given to discuss her time living in South Africa.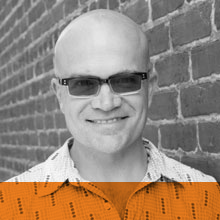 Jon Waterhouse Media Relations Manager

Jon comes to Lenz with an extensive background in journalism. An Atlanta native, Jon served as a longtime contributor to the Atlanta Journal-Constitution newspaper, including its Pulse healthcare magazine. His byline has also appeared in Esquire, BlackBook, Paste, Boy's Life, and online at CNN.com and MTV.com. Waterhouse has lent his writing talents and PR skills to such iconic entertainment brands as Lucasfilm and Star Wars.com, Elvis Presley Enterprises, Bonnaroo Music and Arts Festival, and hall of fame rock act Van Halen. He has hosted, written and produced radio specials that air periodically on the Elvis Radio channel on SiriusXM satellite radio. In 2013, he won the Georgia Association of Broadcasters Award for Best Long Form Feature for his radio program "The Pop Culture King Show."
Jon has a journalism degree from Georgia State University and completed New York University's Summer Institute in Book & Magazine Publishing. Jon and his wife Andrea live in Decatur and have three children, Max, Levi and Violet.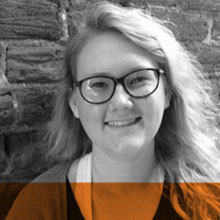 Chelsea Hoag Media Coordinator

Chelsea is a recent graduate of Berry College with a bachelor's degree in public relations. She spent her time at Berry playing for the women's golf team, gaining experience at the campus' student-run newspaper, and advocating for human rights.
Interning at both SAI Digital and Rome City Schools, Chelsea brings her creative videography skills to our media team along with a strong editorial background.
Chelsea grew up outside of Nashville, Tennessee and now lives in East Atlanta with her cat, Iris. She enjoys all things outdoors, but can appreciate staying in for the weekend binge watching Netflix documentaries.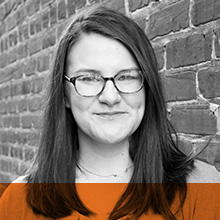 Carey Blankenship Media Coordinator

Carey graduated from Berry College with a dual degree in English and Creative Writing. Not long after, she joined the Lenz crew with a strong background in editorial work and social media managing. With previous roles such as editor-in-chief for her campus literary magazine and lead organizer of a popular online writing conference, Carey has the experience to back up her passions.
She finds content creating exhilarating in all its shapes and forms. She loves the idea of spending her days breathing ideas to life, and she is excited to learn more about all aspects of content creating with Lenz.
In her free time, Carey loves to write novels. As a literary fanatic, she is always reading, writing, and getting lost in fictional worlds. She also loves dogs and asks that if you have a dog to please bring it by so she can pet it.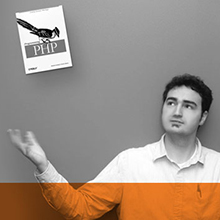 Ricky Pattillo Lead Web Developer

Ricky Pattillo is a problem solver. Thanks to a high school teacher, he was introduced to programming as a freshman and has been applying it as a solution to problems ever since.
After learning as much as possible from that teacher, Ricky went on to earn his B.S. in Computer Science from Georgia Institute of Technology where he specialized in databases, operating system design, compilers, and security.
At Lenz, Ricky utilizes over 17 years of programming experience combined with his specialization in databases to build and maintain robust applications tailored to meet each client's needs.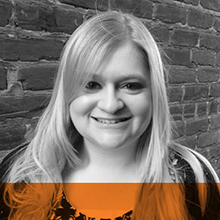 Lizzi Skipper Web Developer

Lizzi graduated from Florida State University with a bachelors degree in studio art and with a focus in graphic design. Before FSU, she received her associates degree in studio art at Chipola College.
With a background in design, coding, and studio art, she has found that web development and graphic design are her strengths as well as her passion. She has experience doing projects for small and large business owners.
In her spare time, Lizzi likes to be active in her church, engage in community events, and travel to the beach.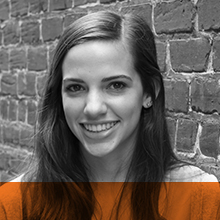 Laura Lenz will be working with the Account Services and Media departments during her time at Lenz and is excited to gain skills and experience in the world of marketing. She will be helping out with social media content development, market research, and client support among other things. Laura is a rising senior at Druid Hills High School (DHHS) where she is in the IB program. She is involved in many teams and clubs at DHHS, including the varsity softball and varsity tennis teams, Beta Club, National Honors Society, Science NHS, and Junior Achievement. Outside of school, her interests include petting dogs, playing piano, and traveling to new places!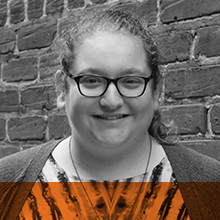 Allison Miller is thrilled to be a member of Team Lenz for the summer! Allison will be working directly with Creative Director Ben Barnes on generating creative content for Lenz clients. She is currently a rising senior at the University of Georgia pursuing a BFA in Art Education and an ABJ in Public Relations. Allison loves to stay involved on campus, and has taken leadership roles in organizations like Student Government, Hillel at UGA, University Union, and Service Ambassadors. When she graduates, Allison hopes to pursue a career in graphic design and public relations.
To our clients: Thank you — we wouldn't be here without you!
Customer Service
Lenz is a customer service organization, first and foremost. Our mission is to serve our clients and help them reach their goals. We like to say "business is personal" because we know that when our clients succeed, we succeed with them. Our clients aren't looking for someone to just take orders. They want a proactive marketing partner who takes their business goals as seriously as they do. This is what we strive to deliver.
Passion
We care more than the other guys. It may sound corny, but it's true. We care about the quality of our work, we care about the health of our clients' businesses, we care about our teammates' wellbeing, and we care about our community's prosperity and sustainability. Yes, our team has a unique breadth of experience and expertise, but our passion is what sets us apart.
Humility
At Lenz, we strive to practice humility, often a missing ingredient in a partner. This means that we listen, learn, and always strive to understand and promote our clients instead of ourselves. It's just what we do.
Goals
When it comes to our clients' goals, we are single-minded. Every client has heard us say the words, "Goal-Strategy-Tactics-Execution" to emphasize the importance of moving important decisions upstream. What are we trying to achieve? What is the best plan of attack? What tools will be most effective? How can we implement with precision? These are the right questions in the proper order: Goals-Strategy-Tactics-Execution.
Entrepreneurial Innovation
For our clients, one of our greatest strengths is that our advice comes from a wellspring of knowledge earned through growing many different kinds of businesses. Experience can lead to better decision-making and help achieve success more quickly, with a lower investment. See some of our diverse ventures.
Community
Lenz aspires to serve a higher purpose than simply running a profitable business. Since opening our doors, we have relentlessly supported cause-oriented businesses and initiatives by every means possible. See some of our recent non-profit work.
Accountability
When Richard Lenz founded the company in 1992, he chose his family name to signify a personal guarantee: He stands behind the work we produce. Everyone at Lenz does. It's a business philosophy that permeates through the company to this day. Our commitment to our clients is to show up every day, do our very best, and never make excuses. The buck stops here.
Efficiency
Time and money are two resources that no one has enough of. We doggedly pursue the best deals with the best partners to make sure every dollar is maximized. Watch the nickels and the dollars will take care of themselves.
Transparency
Great relationships are built on trust, and trust requires transparency. Our clients deserve to know who is working on their account, how their money is being spent, and how their marketing campaign is performing.
Access
Our clients have our personal mobile phone numbers and we encourage them to use them. They are invited to stop by our office (a little notice is preferred, of course) and our principals are available nearly 24-7 to address urgent needs.
Continuing Education
In a world where business innovation is moving at light speed, it's our job to keep up. Lenz has always invested in our team's development. Whether through specialized external training, attending industry conferences, or supporting higher education, we keep moving.
External Partnerships
We rely on our external partners — from our friends in the media to our printers and beyond — to help us deliver value to our clients. As such, we believe our partners deserve our respect and will perform at the highest level for our clients when we empower them to do so.
As a Lenz client, you have the right:
To work with professionals who care about you and your business
We are passionate about what we do and will only work with you if we can also be passionate about helping you meet your goals. Our team is trained to treat your interests, resources, and reputation as if they are our own.
To be treated with respect and courtesy
You deserve our respect, and you will get it.
To receive honest communication, even in difficult circumstances
We will give you our best advice, even when you may disagree, and tell you immediately if something goes wrong.
To confidentiality, transparency, access, and accountability
We will protect your trade secrets, tell you exactly how we conduct our business, be there when you need us, and stand by our work.
To receive performance measures on your marketing initiatives
Marketing initiatives should be tracked, measured, analyzed, and refined. The more you know and understand about your marketing campaign and its performance, the better for all of us.
To approve expenses before they are initiated
"No surprise charges" is a mantra at Lenz. Whether contractually, or on a per-project basis, we will receive your approval for every charge initiated on your behalf.
To hear, understand, and be heard
Our team communicates proactively—and of course responds as quickly as possible to your phone calls and emails. We also strive to use jargon-free language that you can understand. When you have something to say, we are here to listen.
A contractual agreement that defines our respective rights
Our Service Agreements are designed to support a mutually beneficial relationship between us. You have rights and so do we.
If you've made it this far, you're thinking about working with us — great news!
Lenz works with our Clients in one of two ways, either through a Marketing Partnership program or on a Project basis.