2018 was a fantastic year for Lenz, filled with many wonderful projects and new challenges. Check out the summary of this past year for #TeamLenz.
Lenz welcomes new partnerships
2018 saw the start of many wonderful relationships with incredible clients. Here are some of the newest clients Lenz partnered up with to create outstanding marketing content for:
Georgia Urology's WSB-TV campaign
In 2018, Lenz developed and managed a robust TV ad campaign for Georgia Urology on WSB-TV. Three spots were created that focused on two of the practice's important service lines—kidney stones and prostate cancer—and one spot was devoted to awareness building for the practice's brand. The spots aired throughout the summer and fall of 2018 to great reception!
Prostate Cancer ad: 
Kidney Stone ad: 
General Branding ad:
Tall Timbers environmental project
The Economic Impact of the Red Hills Region's Quail Hunting Lands of North Florida and Southwest Georgia is a publication put out by the Tall Timbers organization that is based on research they do to track the conservation efforts they support. It is used to show the community and other interested parties how important the region's environmental conservation efforts are to the local economy in very real terms. Lenz's Creative Director Ben Barnes loves producing incredible design work for this project every three years because it's an opportunity to be creative and support a good cause.
Check out 2018's design here: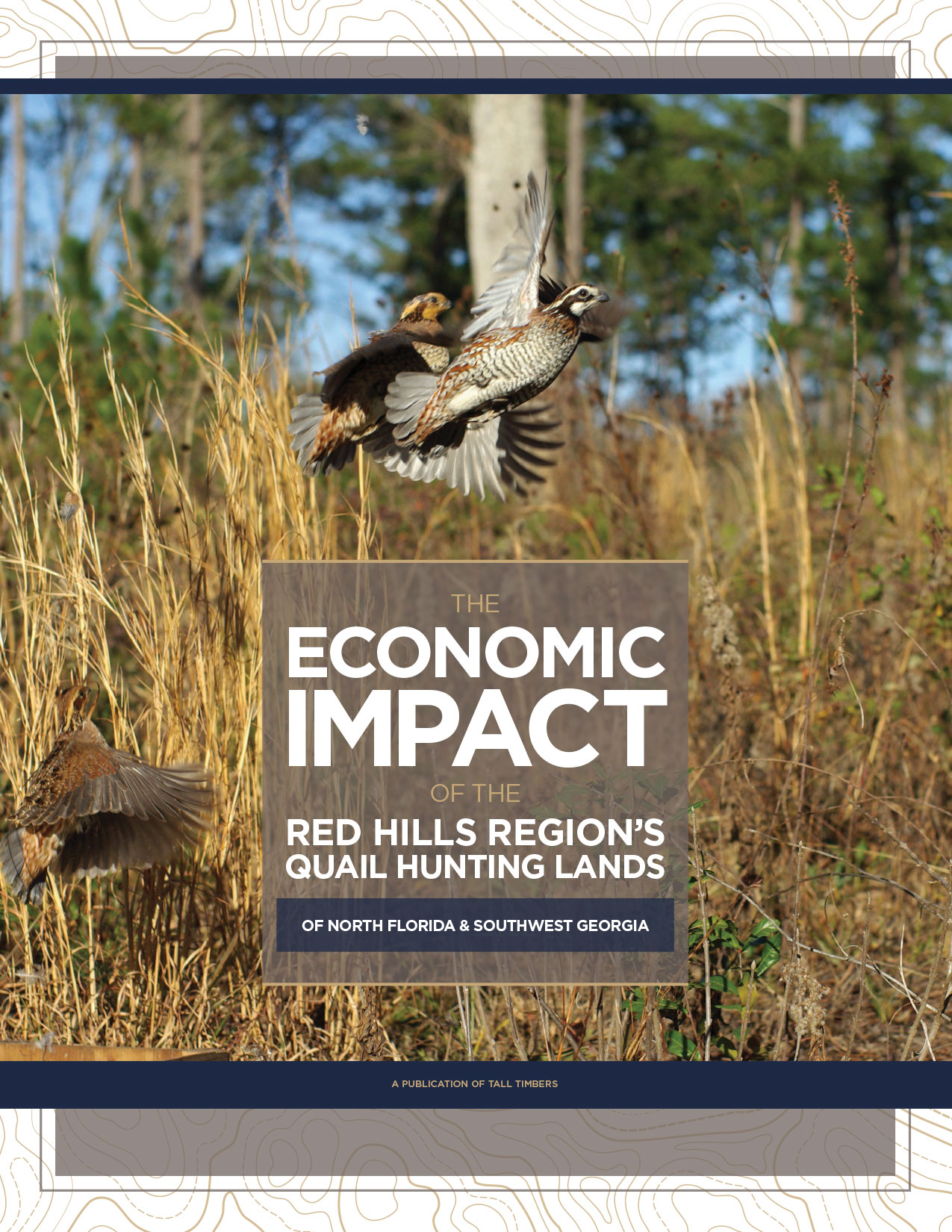 2018 Atlanta Science Festival
During the 2018 Atlanta Science Festival, Lenz had the pleasure of tackling exciting new projects in addition to improving the same initiatives from years prior. One of the top moments from 2018 was bringing ALEX (Atlanta's Lead Explorer) to life. Not only did we create a physical costume that ASF could use during events of the conference, we also designed a mini version for some incredible social engagement. ALEX had much time in the spotlight, but here are some of our favorite photos: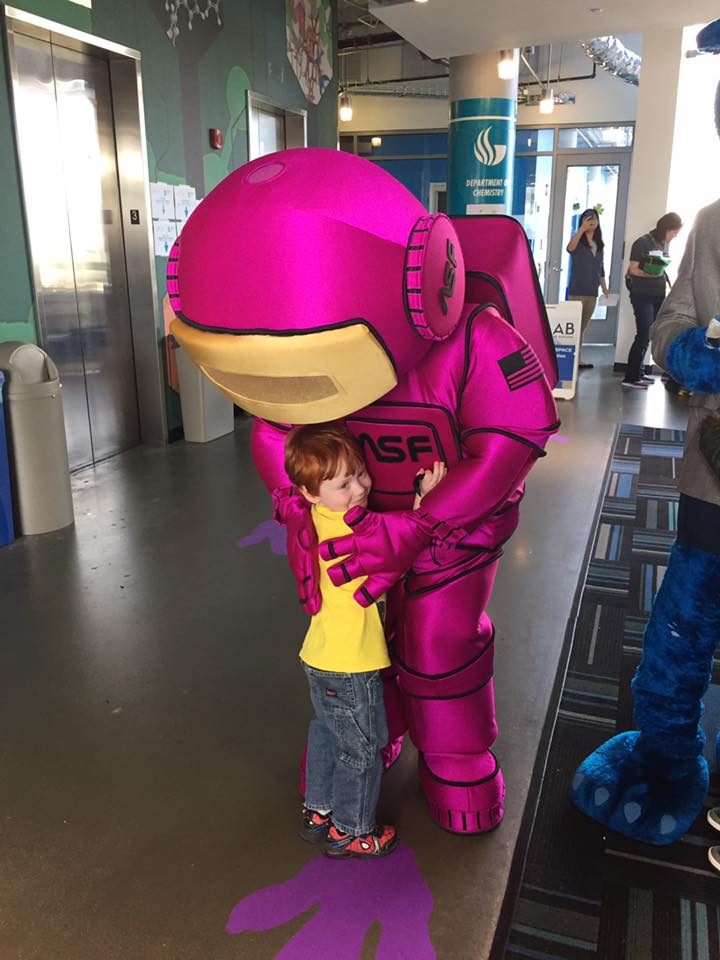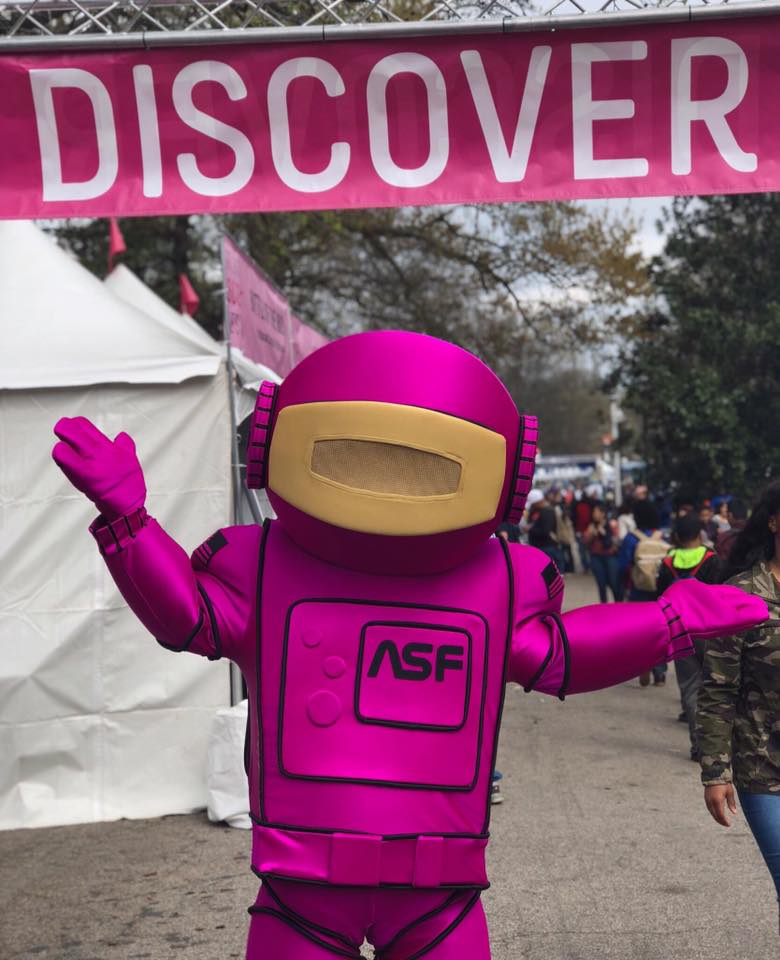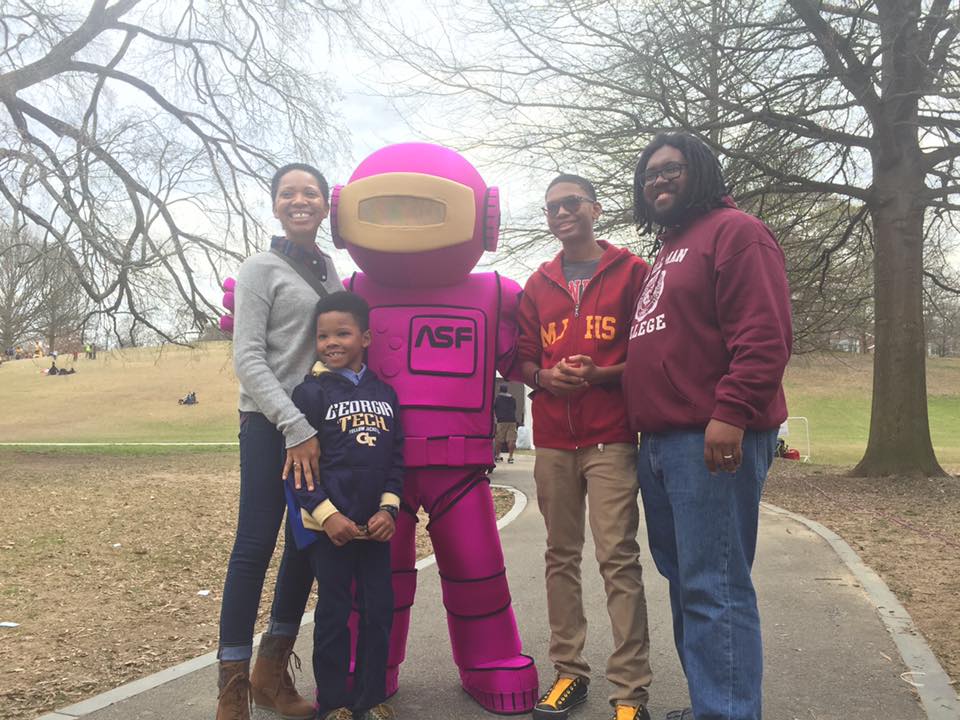 Lenz also built a beautiful new website to help promote this incredible festival and its efforts to connect Atlanta's science community. Check out this before and after:
BEFORE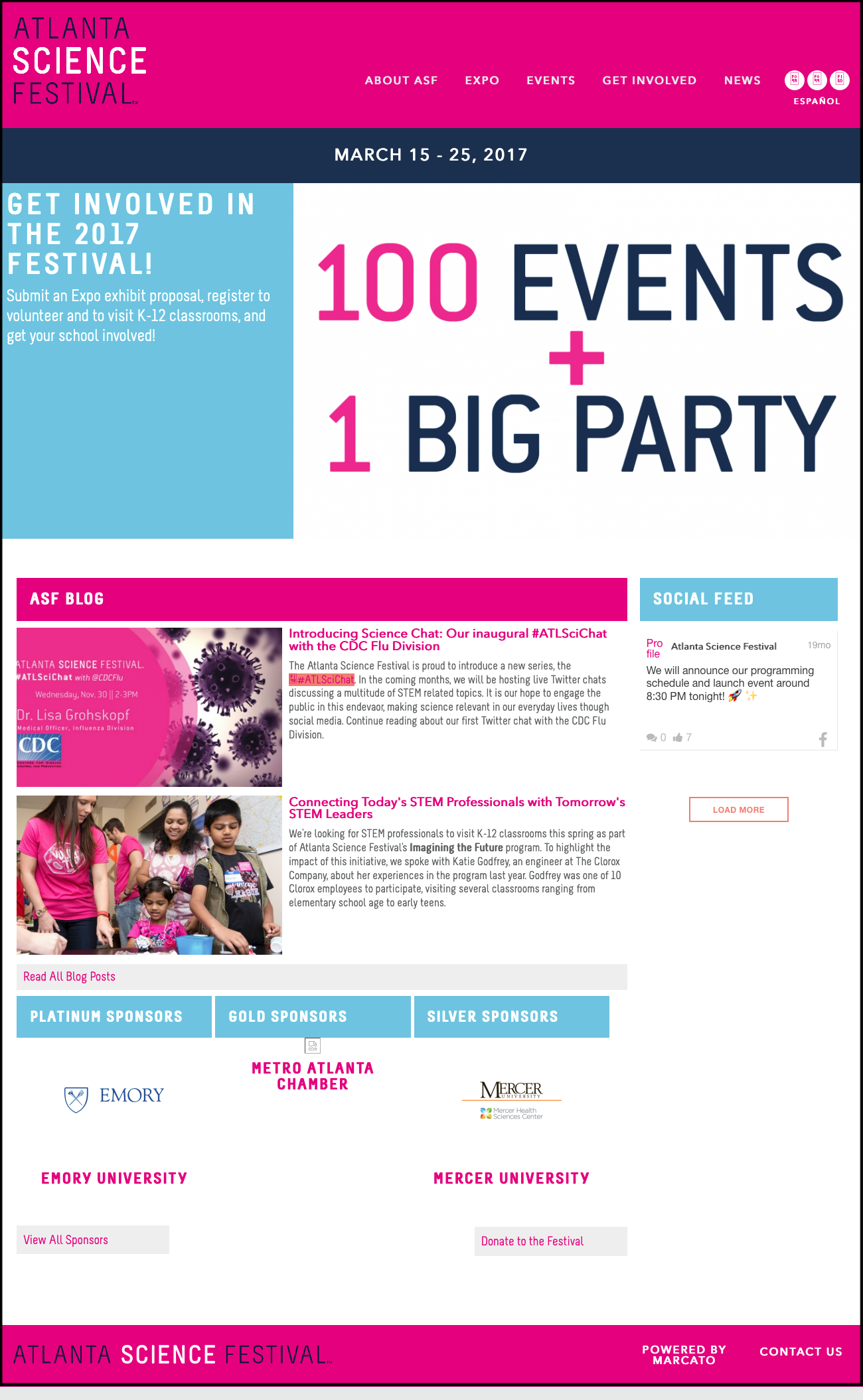 AFTER

Our 2018 efforts really made a difference in the overall attendance, enjoyment, and quality of the festival. For example, last year 53,000 people attended, there were 120 events over 70 venues, and the festival gathered over 122 media hits that reached more than 37 million views.
Finally, our team managed to secure many exciting PR hits for this client. Just a few examples are coverage of the festival through Atlanta's major network affiliates such as WSB-TV, 11 Alive, CBS 46, and Fox 5; a feature story from the Atlanta Journal-Constitution; radio highlights on channels such as WABE's "City Lights", Kiss 104.1 FM's "Business in the Black", 92.9 the Game, and more; digital hits on several websites such as Atlanta Business Chronicle, Patch, AccessAtlanta, GPB, and more.
Rebranding Avant Gynecology, FKA McDaniel & Durrett, P.C.
Avant Gynecology, formerly known as McDaniel & Durrett, P.C, is a long-established practice that has been serving generations of women for more than 40 years. From creating the name to establishing the new brand's aesthetic and identity, Lenz provided its services to ensure the practice's rebranding captured its top-notch quality and professional reputation.
Check out the new website and collateral below!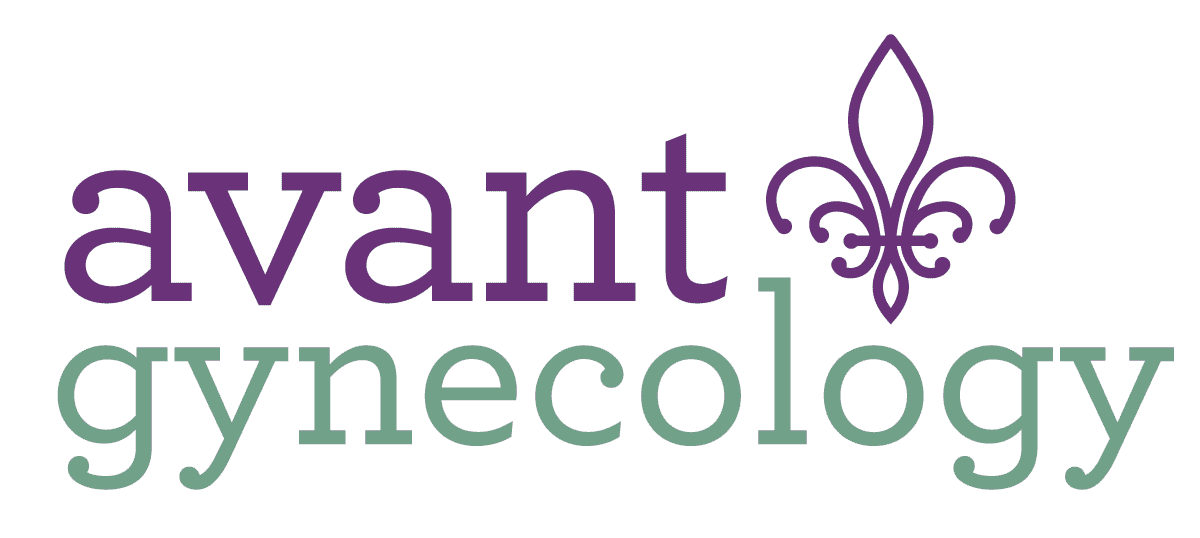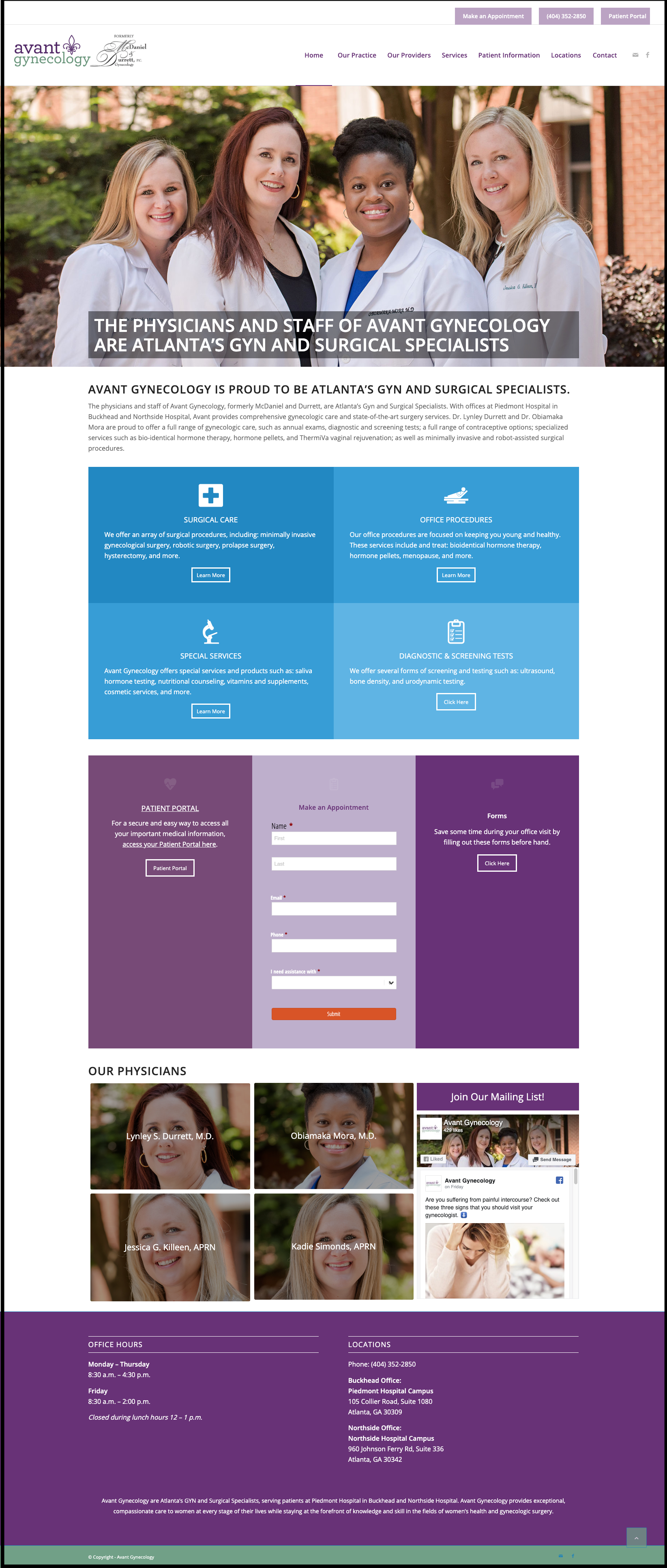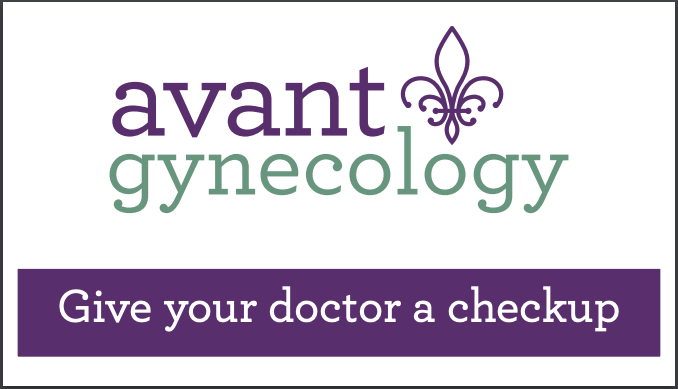 Emory Law's JM Campaign
2018 saw the continuation of a successful integrated marketing campaign for Emory Law's Juris Master degree. The campaign (now beginning its third year) leverages traditional media (radio, print, PR), targeted digital messaging, creative, and strategies across more than ten cities in the southeast including Charlotte, Nashville, Jacksonville, and Atlanta using tools such as geo-fencing, Google Ads, pre-roll, and remarketing. During the fall of 2018, we captured new video featuring student testimonials and created a suite of accompanying digital assets to harmonize with the new videos.
Here's one example:
Lenz Helps Amplify Decatur Raise $40,000 to Fight Poverty
Lenz presented the 2018 Amplify Decatur Concert Series, helping raise $40,000 for its beneficiary Decatur Cooperative Ministry (DCM), a Decatur-based, nonprofit organization that works to prevent and alleviate poverty and homelessness in Decatur and DeKalb County. This $40,000 gift equals the most an Amplify Concert Series has generated to date; Amplify Decatur has raised and donated more than $190,000 to DCM since 2011.
On April 14, thousands gathered on the Downtown Decatur Square for the Amplify Decatur Music Festival, the centerpiece of the concert series. The festival featured performances by an all-star Americana line-up, including The Lone Bellow, The Jayhawks, Amanda Shires, and Parker Millsap. Atlanta-based folk duo Dwayne Shivers also performed.
Lenz's own Accounts and Operations Director, Christine Mahin, served as festival director for the second consecutive year. Lenz is extremely proud to have worked alongside the Amplify My Community team to make this event as successful as it was.
Keep on scrolling to view some photos and branding of the event!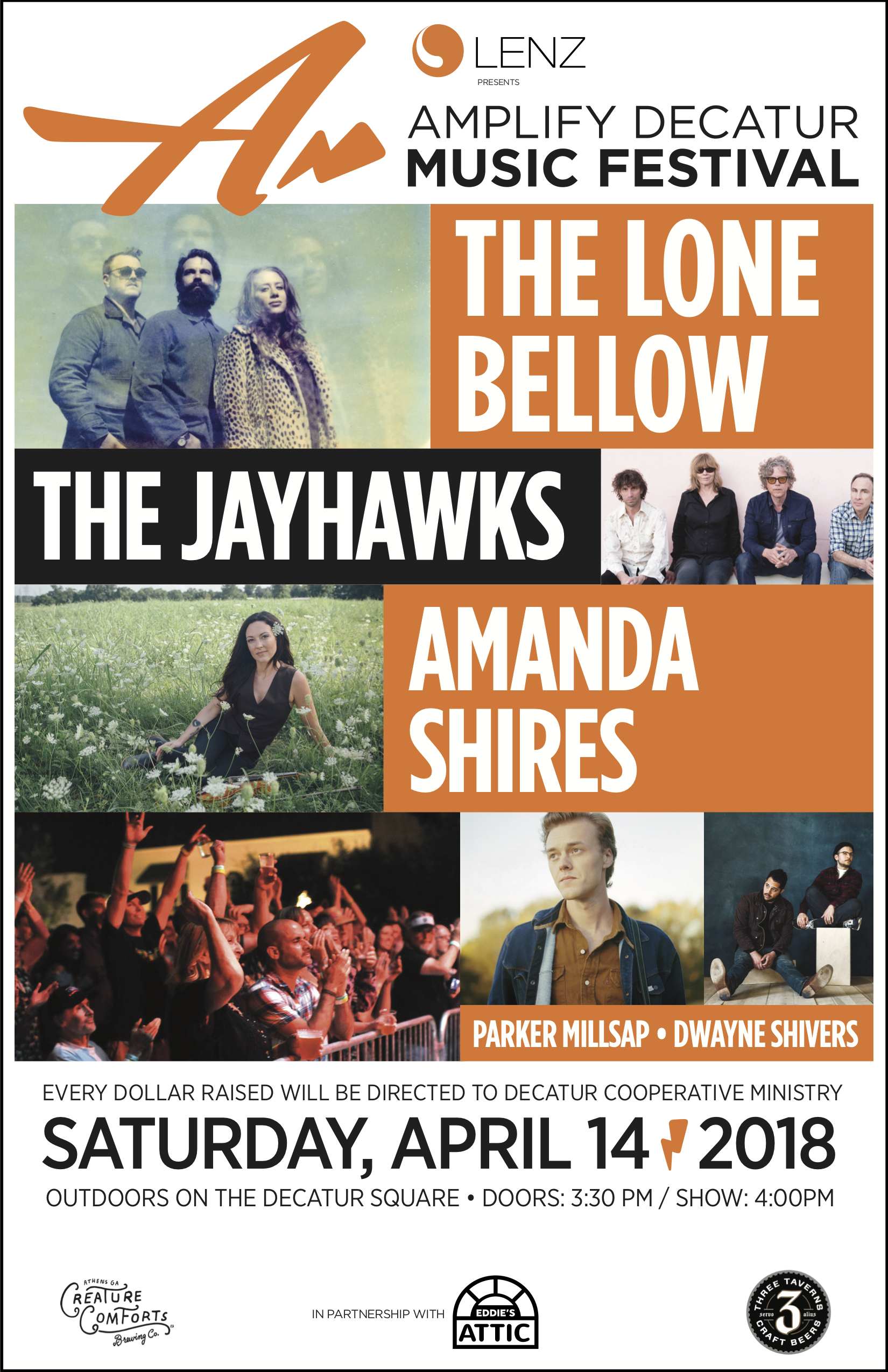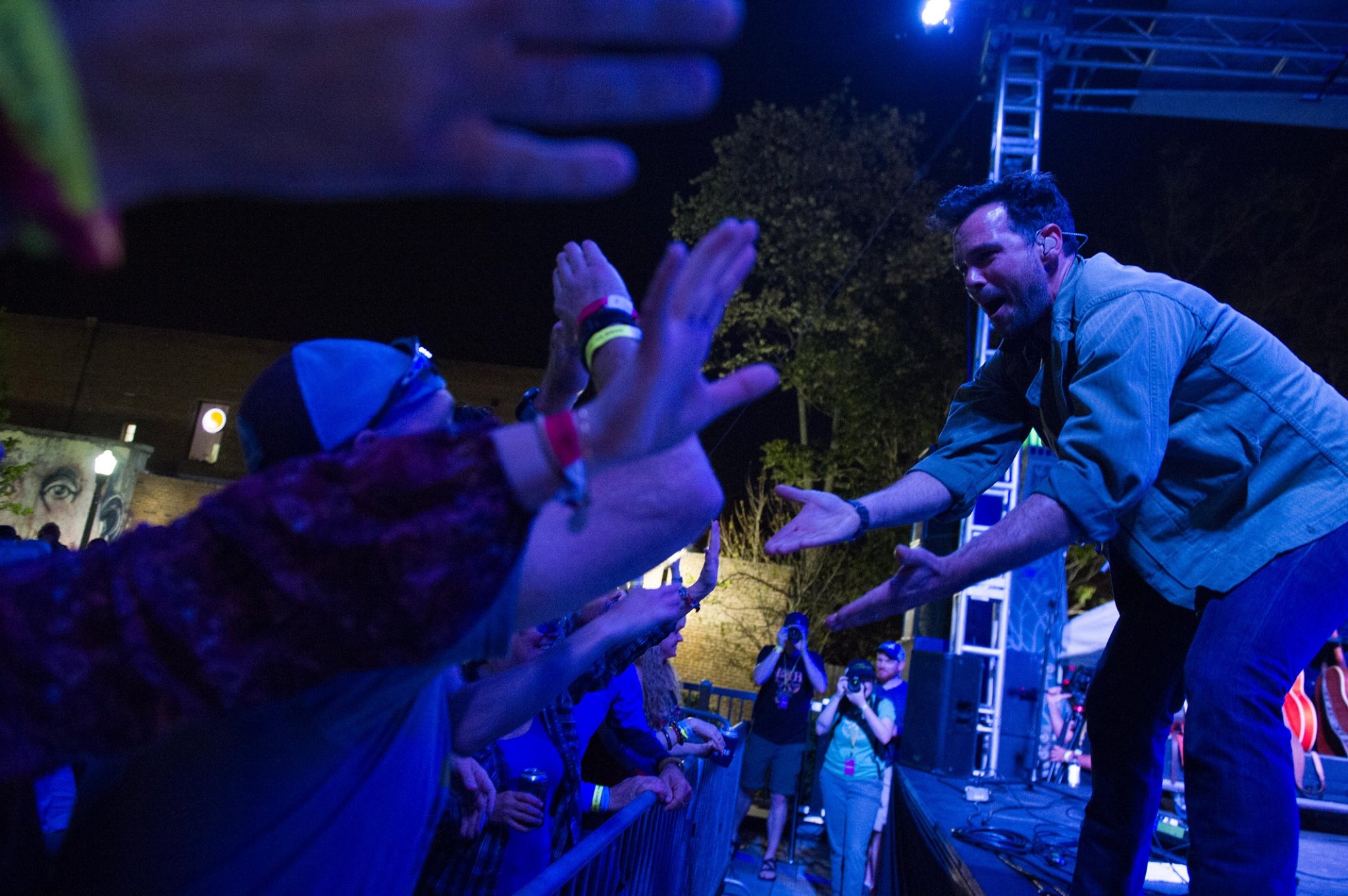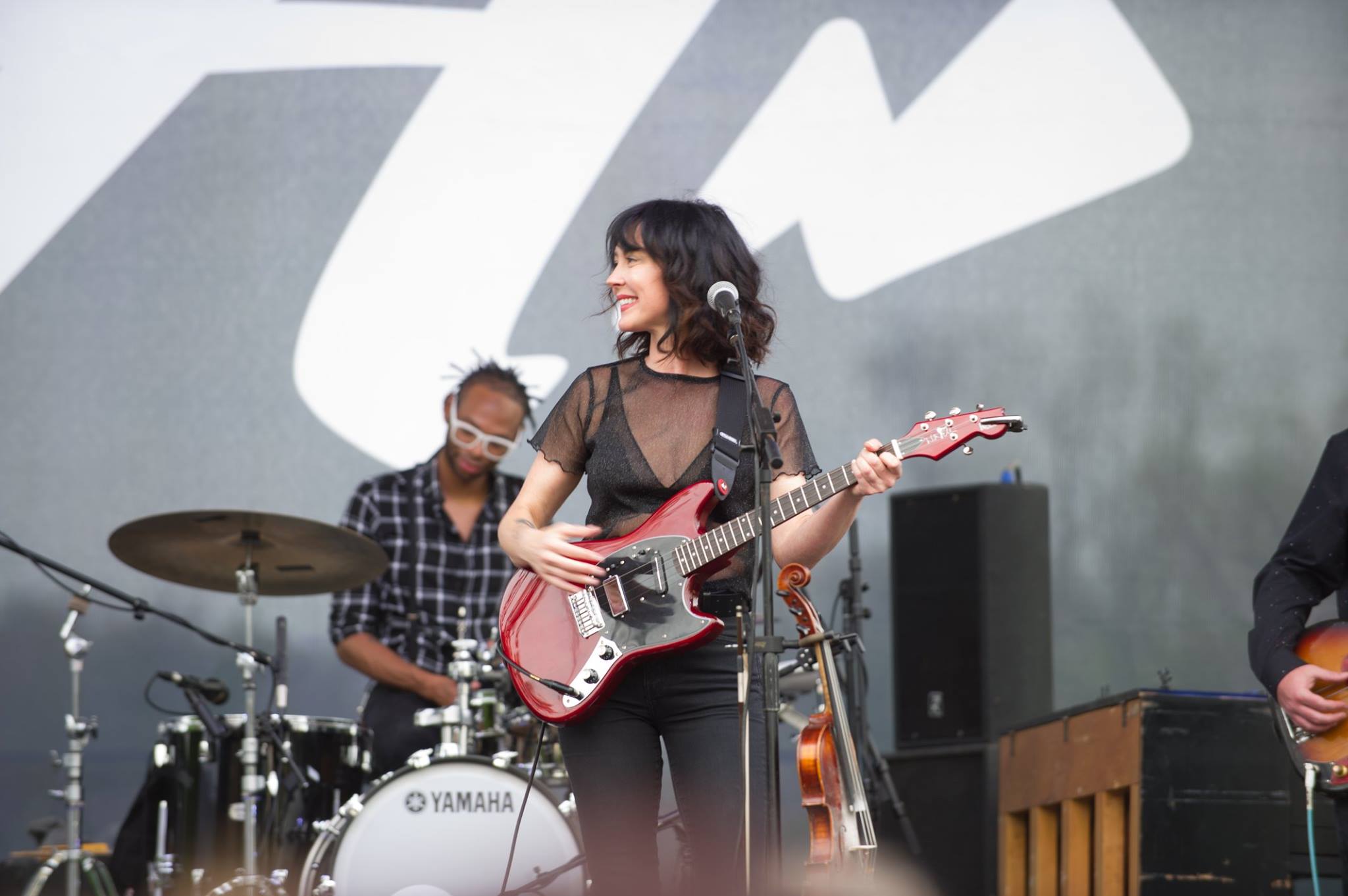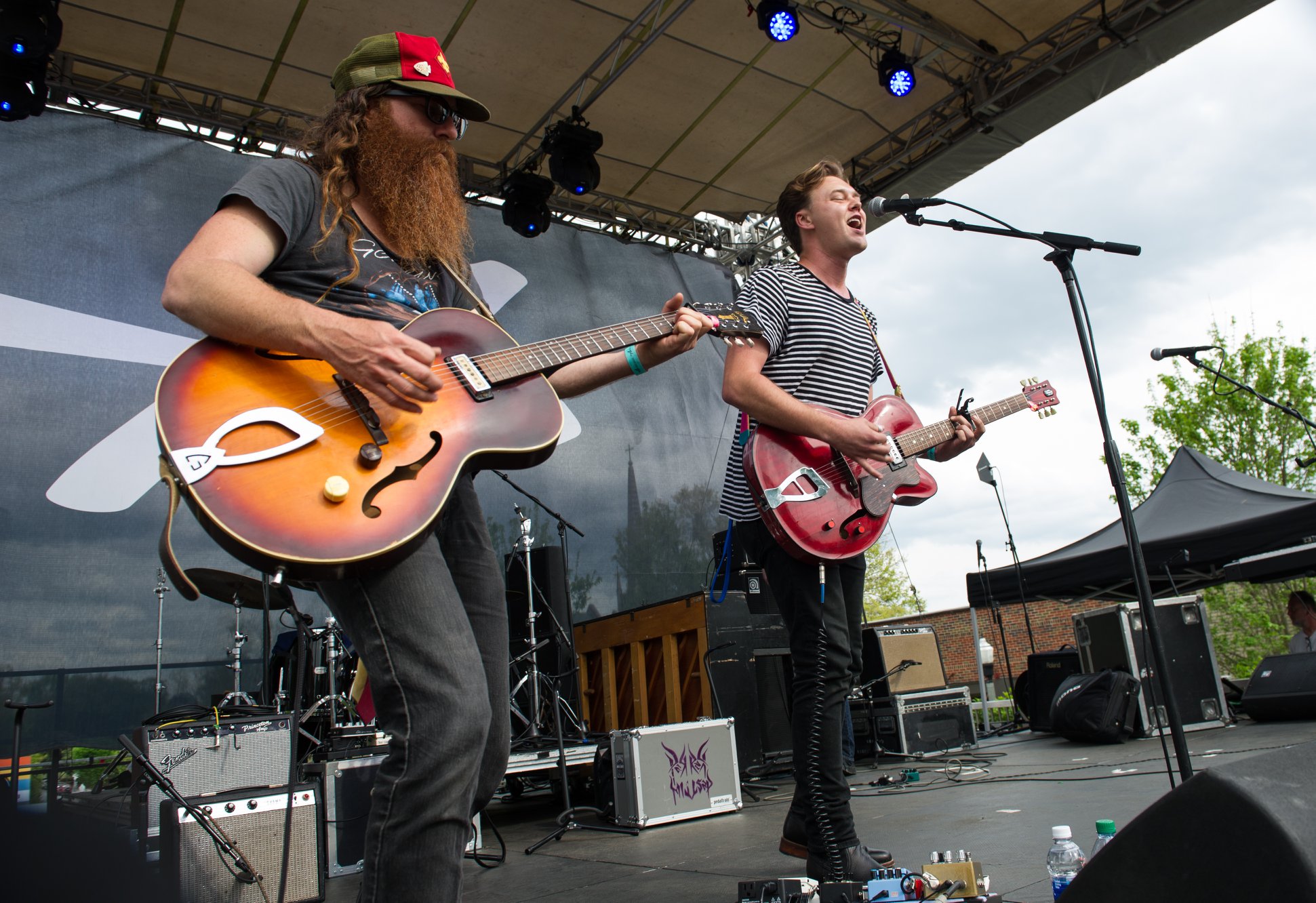 SouthCoast Health's Urgent Care
With more than 120 healthcare professionals encompassing more than 20 specialties and services, we were excited to help SouthCoast Health promote its latest addition to its extensive line of services: Urgent Care. Lenz branded the service and crafted several social media assets, such as Facebook campaigns, boosted ads, and weekly social posts, to promote the line.
We were particularly proud of a gif that both the social media department and the creative team crafted together: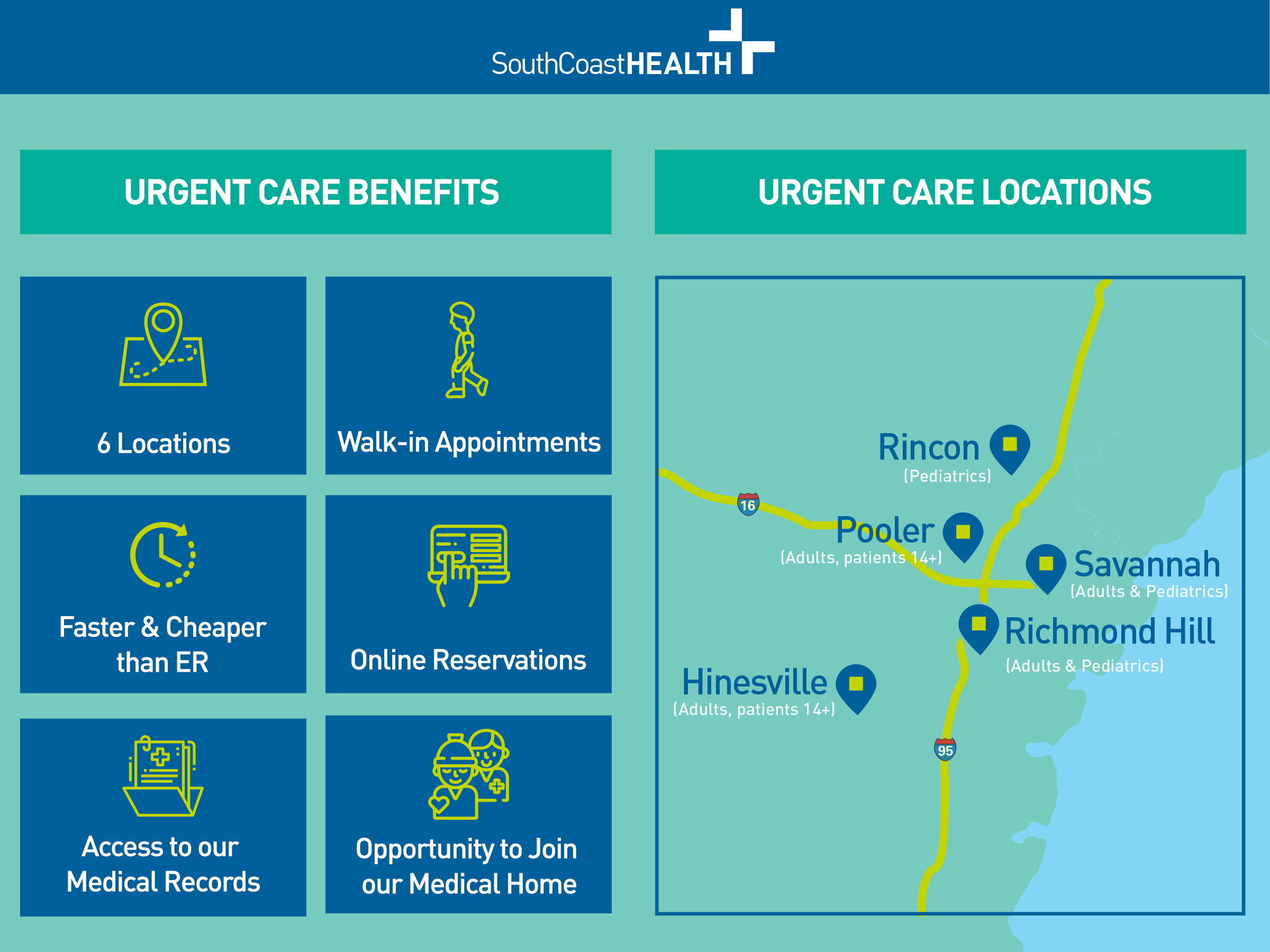 Collaboration between local bloggers and Marietta Plastic Surgery
In today's age of online "influencers" and brands, plastic surgery groups have seen great success in collaborating with micro-influencers. Micro-influencers are local social media accounts with large followings and audiences that trust their opinion.
That's why Lenz was proud to connect Marietta Plastic Surgery with Peaches in a Pod, a best-friend micro-influencers duo based in Marietta, Georgia. See some of the social posts and blogs we helped Peaches in a Pod create to promote the incredible services Marietta Plastic Surgery provides.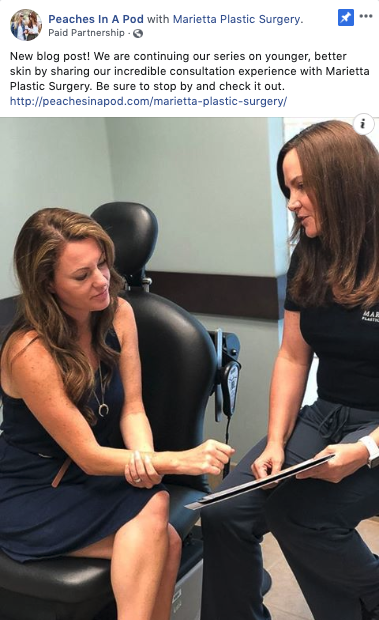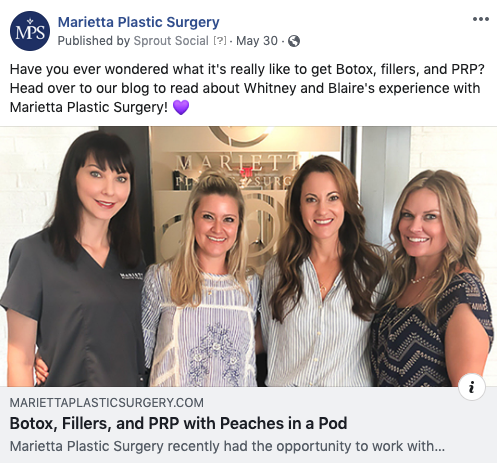 Inspired by what you see above? Contact Lenz today for any of your brand strategy, advertising, digital marketing, and public relations needs.