Vascular Surgical Associates has a newly enhanced and streamlined visual brand, as well as a new website, thanks to Lenz.
Previously, VSA services such as wound care, prosthetics care, and vein care had separate identities and websites, which did not appropriately convey the integrated system of care that the practice offers.
Lenz developed a master brand/sub-brand relationship to address this, creating VSA Vein Center, VSA Prosthetics Center, and VSA Wound 360—all living under the Vascular Surgical Associates brand. From there, multiple websites were integrated into a single site that communicates the value of the entire practice.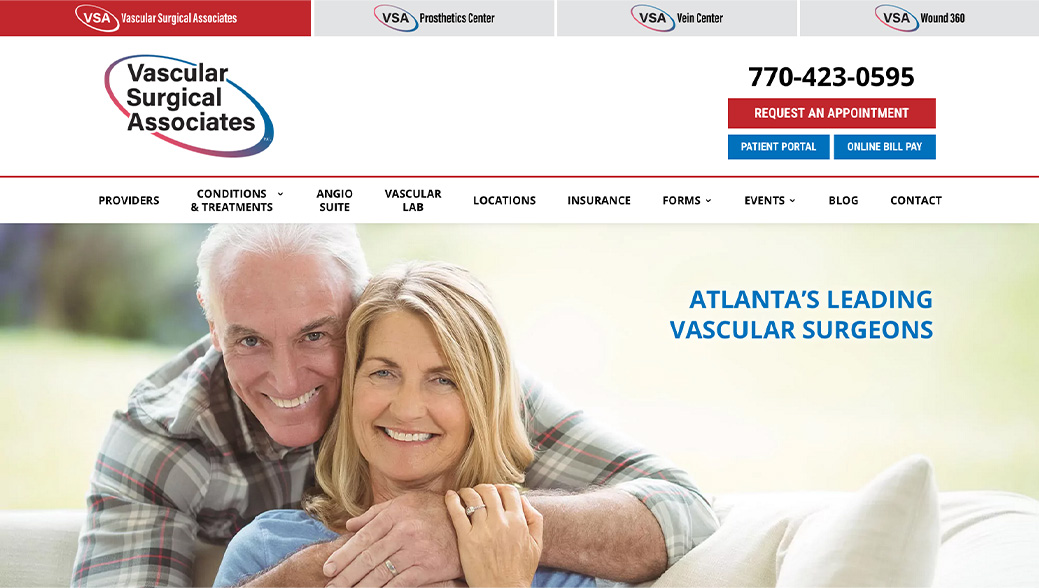 Vascular Surgical Associates has been treating vascular conditions in Atlanta since 1986. Their 13 board certified vascular surgeons offer the latest technology and techniques in surgical and non-surgical solutions for vascular, wound, and prosthetic care.
Are you interested in healthcare marketing services in Georgia? Reach out via out contact page!