For nearly 60 years, Morgan Medical Center has been at the heart of Morgan County, providing state-of-the-art healthcare services to the community.
This year, Lenz Marketing had the privilege of creating and launching a new brand campaign that not only reflects the hospital's core values and strengths but celebrates its integral role in the community: "We belong."
Love is never alone.
Love is life's beginning. Life's miraculous meaning. Life's lasting legacy.
Love brings us together, keeps us together, comforts and cares for each one of us together.
Love reminds us that we belong to one another.
In Morgan County, there are no strangers, and no one who comes to Morgan Medical Center is alone. We are neighbors, friends, and family. We've been together for generations. Our roots run deep and strong.
When we are ill or weary, worn out with worry, fragile or frightened: we are not alone.
When we are well and strong, bold and brave, spirits lifted in song: we are not alone.
Through joy and heartache, through struggle and ease, in sickness and in health, we survive, we thrive, we come most alive when we care for one another.
We belong.
So if you're sick or healing, need chronic care, physical therapy, or screening: your neighbors at Morgan Medical Center are here to give you excellent healthcare that's close to home.
If your patients need emergency services, transitional care, diagnostics, or rehabilitation, we'll care for them with the same compassion and commitment to excellence that you bring to our community every day.
And if you're a dedicated healthcare professional in search of a medical community that values love, care, and mutual support over bureaucracy, billing codes, and profit margins, we have a welcome home for you here.
Because we don't do this for any one of us, alone. This community, this medical center: it's about all of us. It's about the full, healthy, happy lives we can live here in Morgan County, in Madison, when we follow our hearts, guided by all our knowledge, to help one another.
Morgan Medical Center and You: We belong.
The "We belong" campaign included a comprehensive rollout plan including the development of, but not limited to:
Campaign logo and visual identity
Campaign messaging
Paid social media advertising
Local print advertising in Morgan County Citizen and Lake Oconee Living
Billboards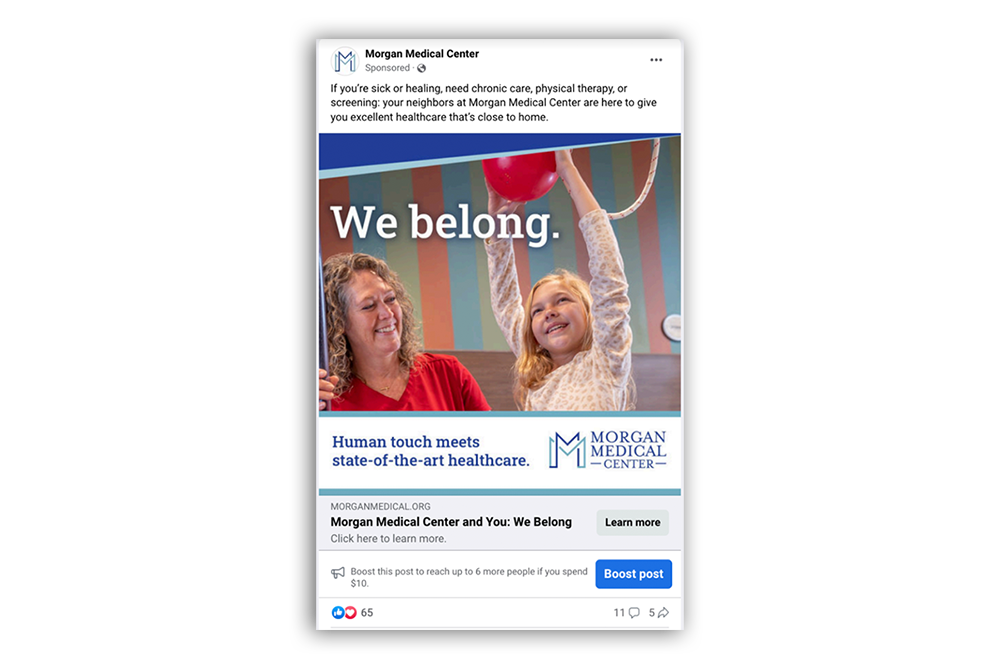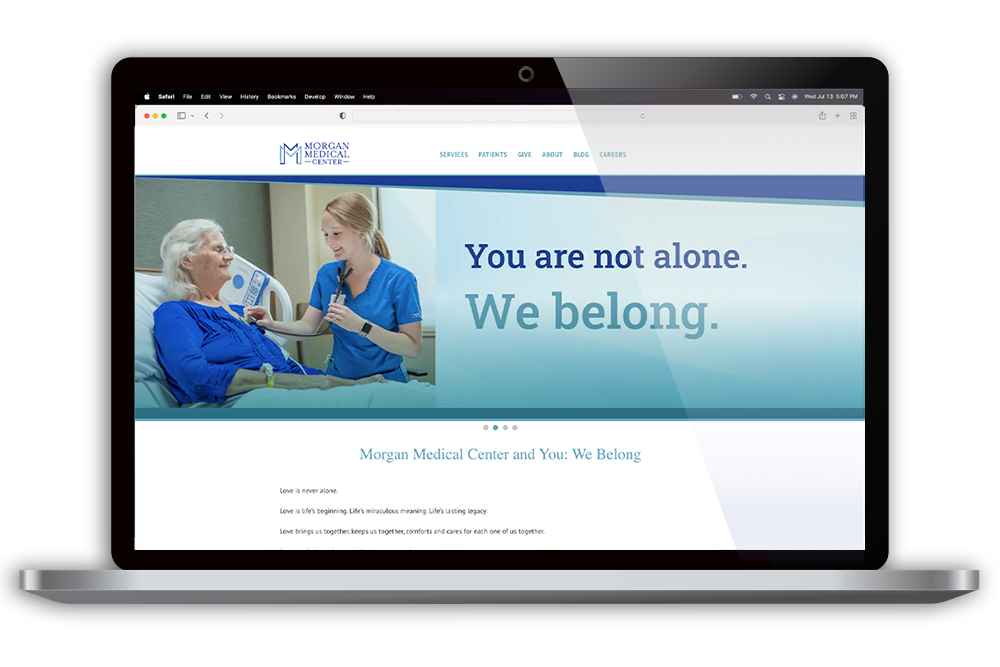 Are you looking to grow your brand? Contact us to get started!