Lenz loves working with the Atlanta Science Festival, an annual two-week Festival celebrating science and technology every March. ASF features more than 100 events throughout metro Atlanta, reaching 50,000 children and adults each year. For the 2020 festival season, Lenz created a visual identity that encompasses the Festival's mission, the theme of this year's conference, and the work ASF does for our community. The result is this stunning poster developed by the Lenz Creative Team.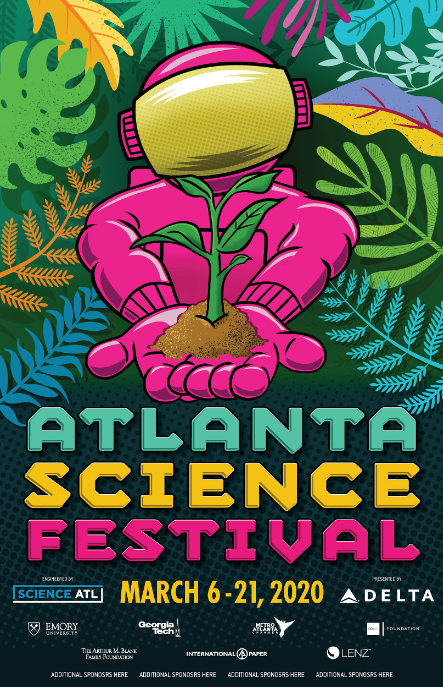 From there, Lenz Art Director Scott Sanders collaborated with the media department to develop a comprehensive suite of graphics for digital and social media content. Examples include Facebook event covers, newsletters, and promotional designs to spotlight events.
Check out the images below!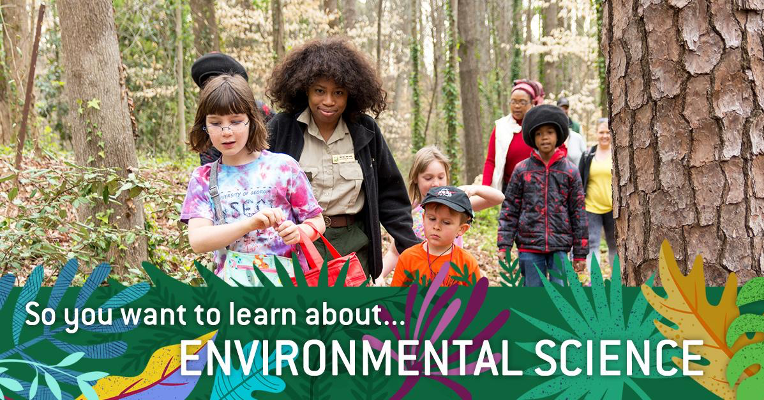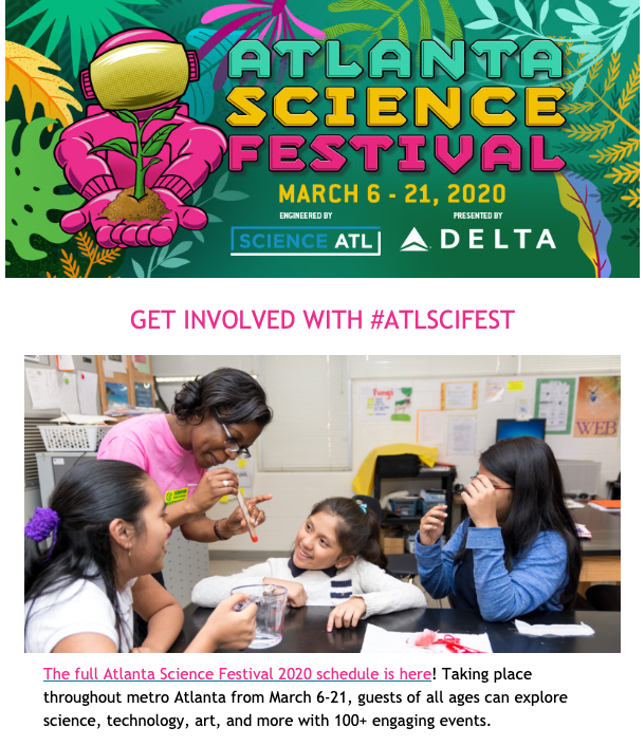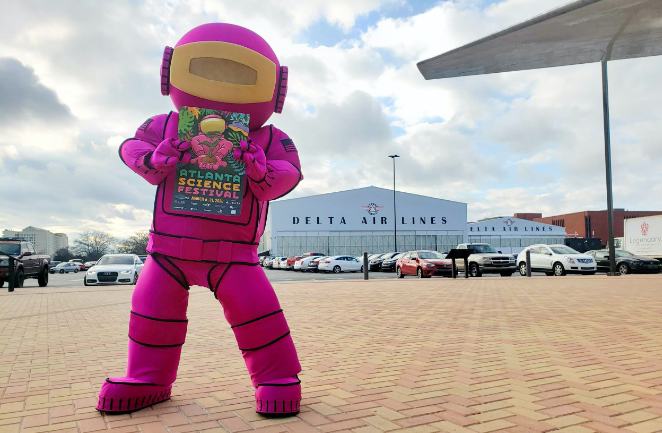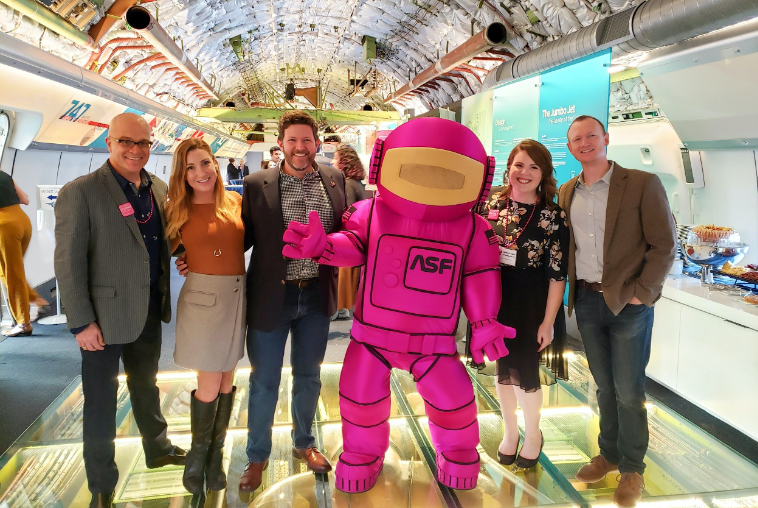 If you would like assistance with branded designs or media content, the experts at Lenz Marketing are here to help. Click here to reach out to us.