Atlanta Allergy & Asthma — the largest allergy practice in Georgia — is now reporting airborne mold activity alongside its daily pollen count. The daily mold report appears on AtlantaAllergy.com and in the practice's daily email newsletter. Lenz assisted in the launch, digital presentation, and media promotion of this new feature.
View a couple of screenshots of our daily social media promotions, including the announcement of this new service.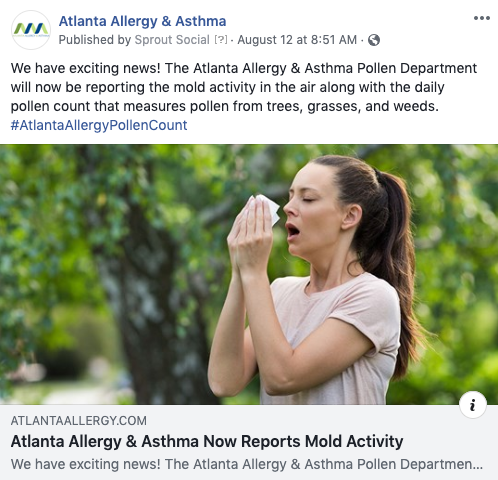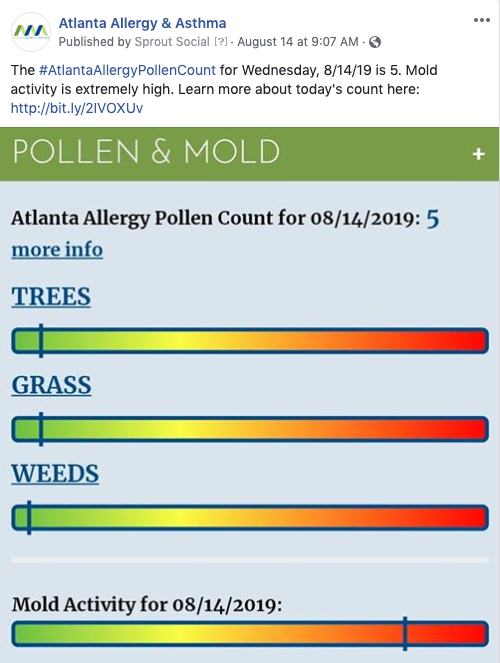 Watch the WSB-TV segment discussing the new allergy count that features the practice and its physicians.
Finally, check out the updated newsletter Lenz created to highlight the newest addition to the allergy count.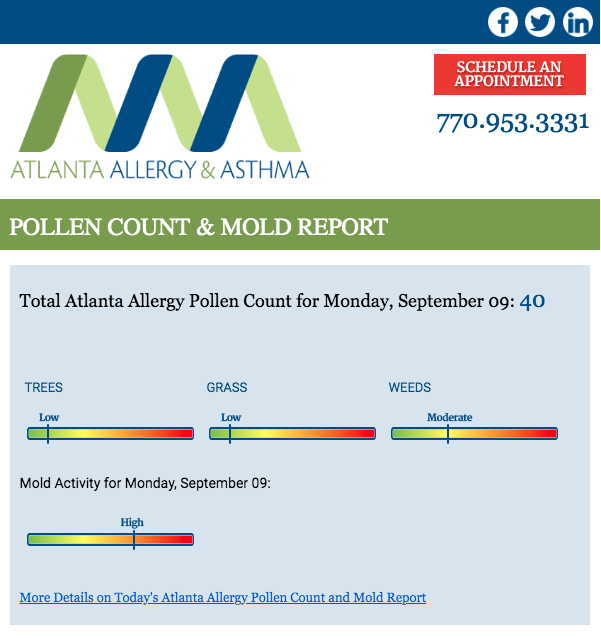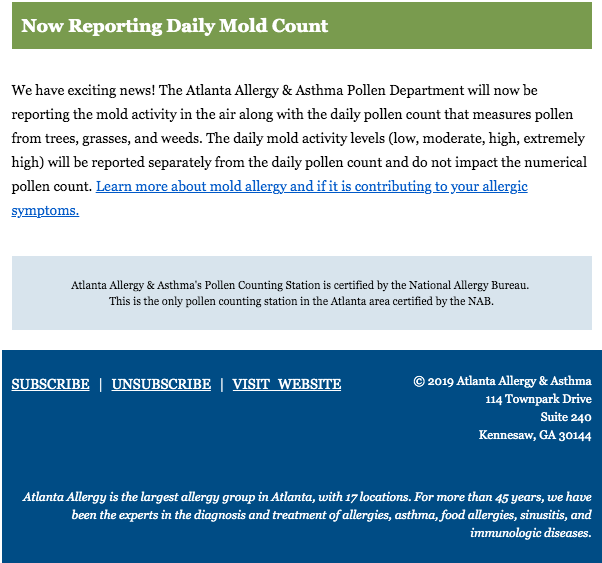 If you would like assistance with promoting your medical health services, click here to schedule a meeting with Lenz.