With plans to build an 81,500-square-foot, state-of-the-art Comprehensive Cancer Center in tow, Athens-based University Cancer & Blood Center (UCBC) needed an equally ambitious marketing campaign to generate excitement around its grand opening. As the first of its kind in the North Georgia region, Lenz — with its history of marketing oncology services — understood how critical it was to differentiate the center as more than just a new building, but as a milestone in patient care.
And thus, "The Future Of Cancer Care" campaign was created.
The Future Of Cancer Care Is Coming
In order to build anticipation about the center prior to its opening, Lenz organized the campaign around two phases. The first, "The Future Of Cancer Care Is Coming" featured creative that circled around the process of something moving from an idea into a reality. With an overlay of a "blueprint" look transitioning into a rendering of the building, the creative presents motion and energy to it that accentuates the "Is Coming" portion of the campaign.
This phase of the campaign featured out-of-home, print, public relations, cable, and digital advertising. The commercial was created in collaboration with BED Productions.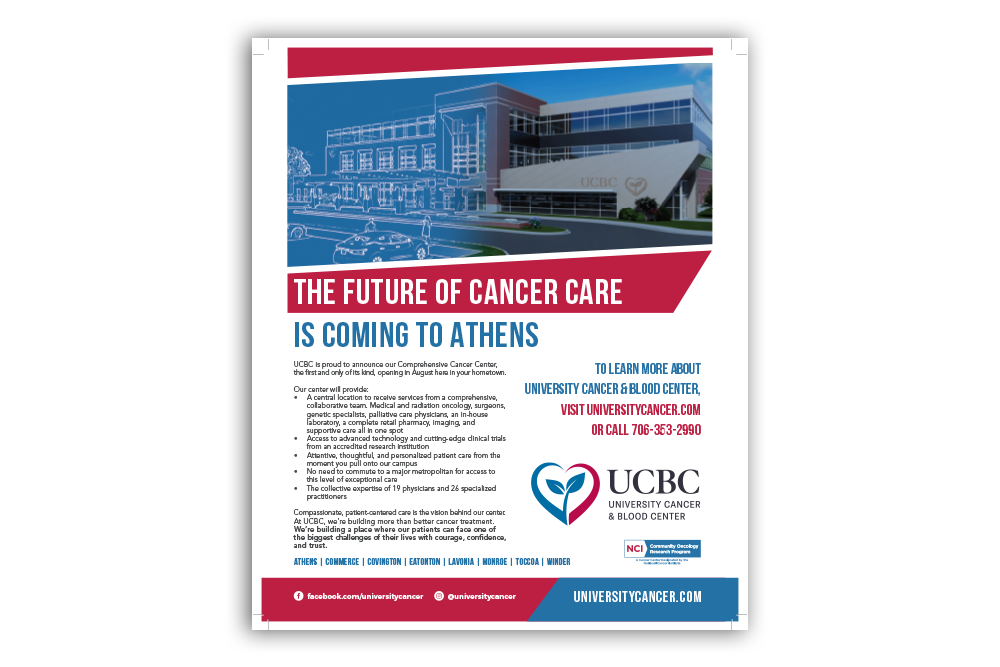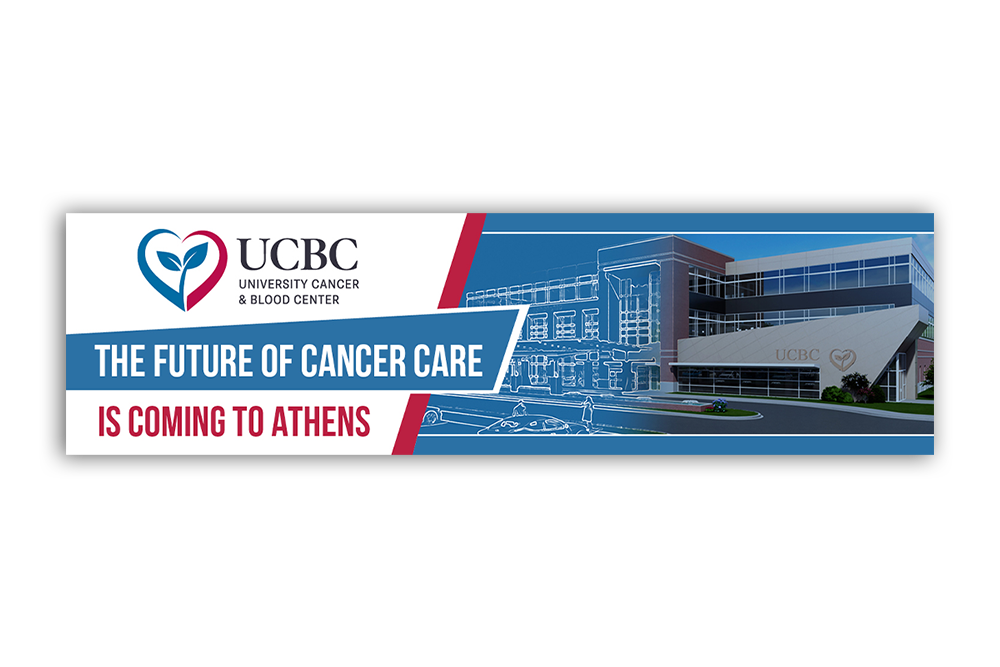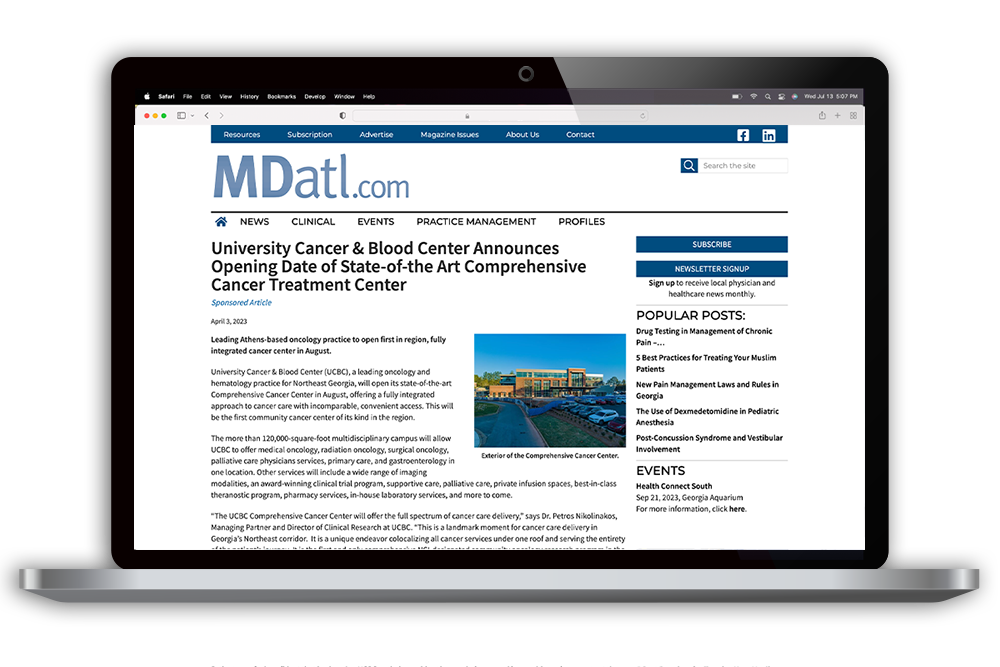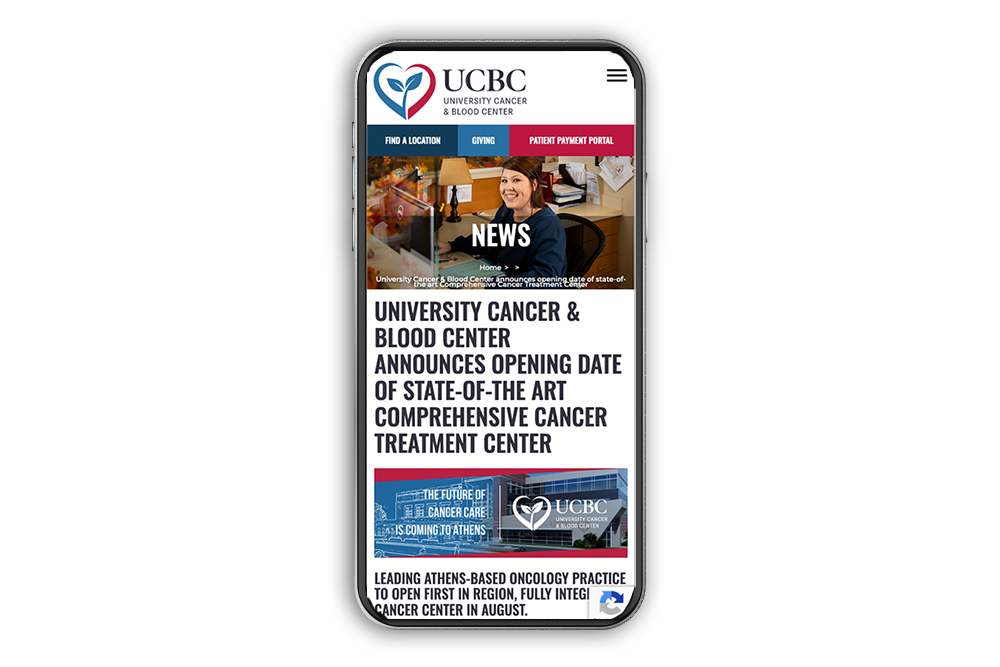 The Future Of Cancer Care Has Arrived
The second phase of the campaign focused on the opening of the cancer center. With the first leg of the campaign having established anticipation, it was time to announce that the center was opening its doors to patients.
"The Future Of Cancer Care Has Arrived"
This phase of the campaign uses creative that features the fully realized building, plus an overlay of shape that feels like it's punching through, accentuating the boldness of the "Has Arrived" tagline, and mimicking the architecture of UCBC's Comprehensive Cancer Center. This portion of the campaign featured a number of the same mediums, updated to reflect the new messaging with enhanced visual impact.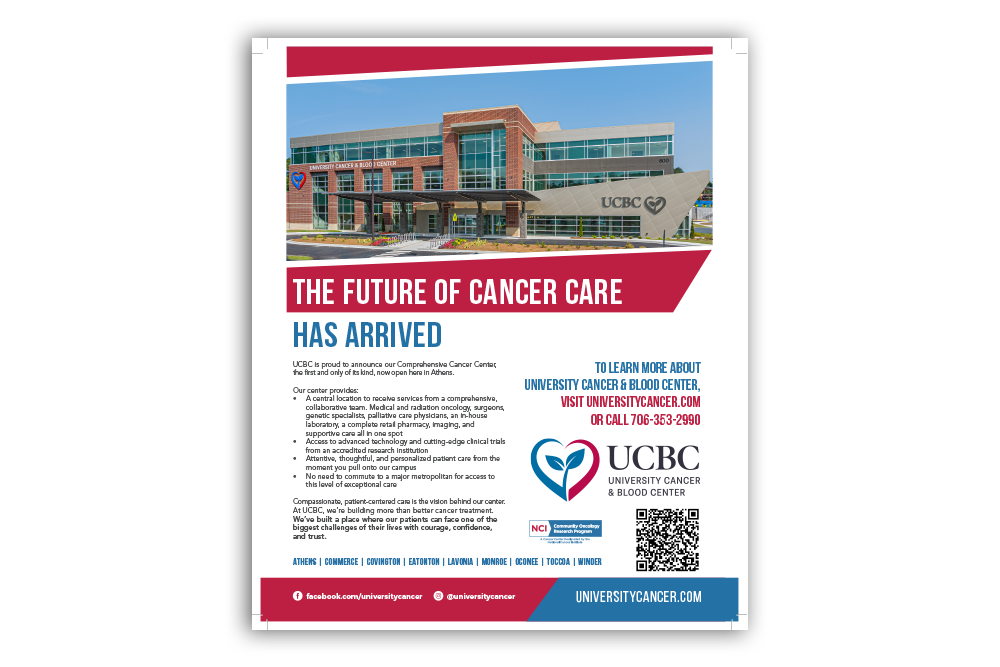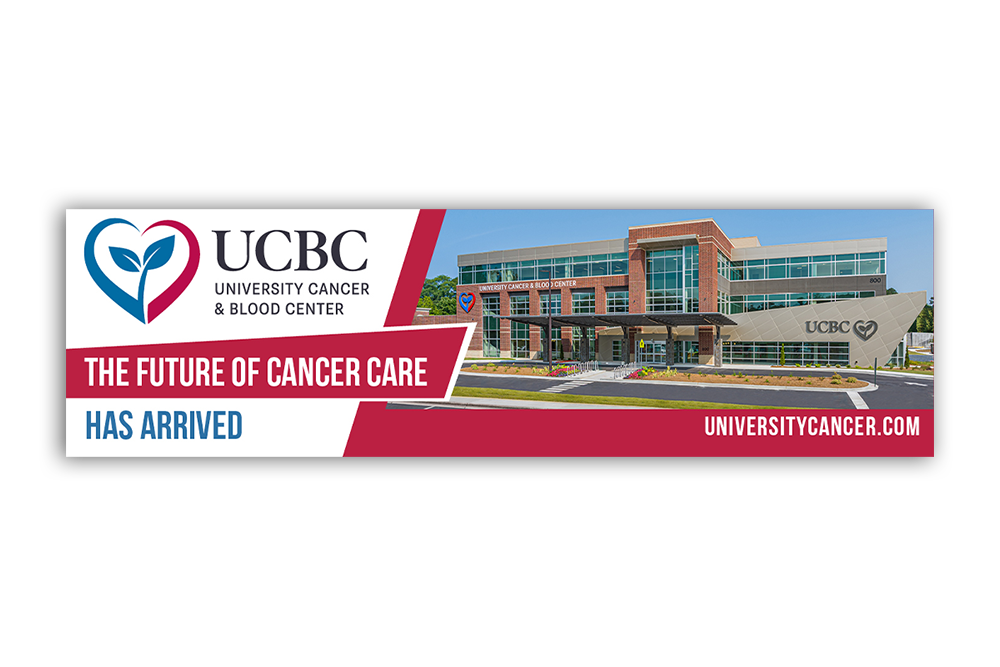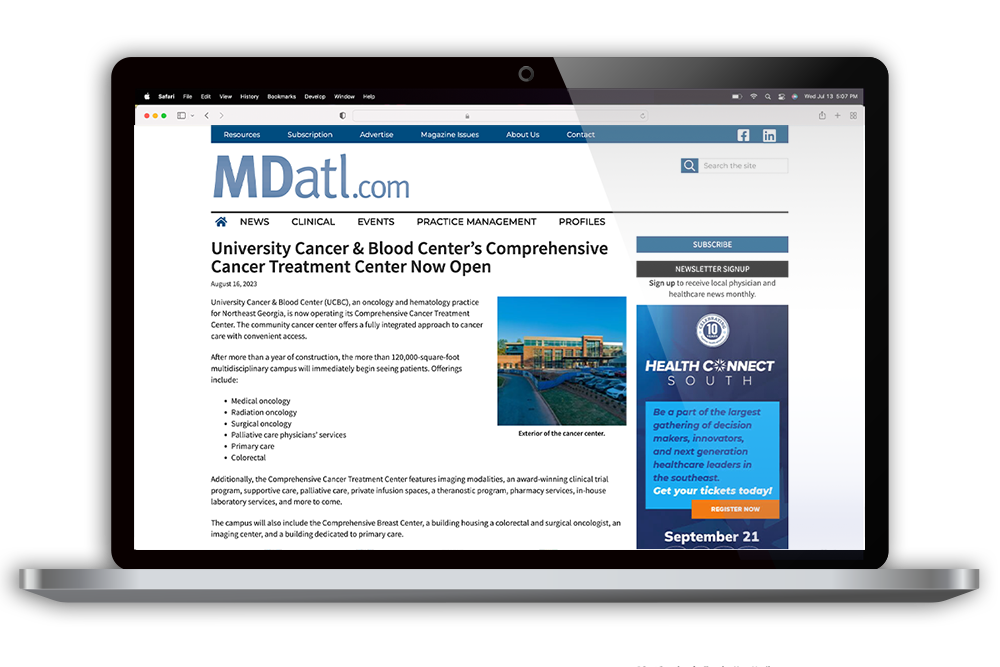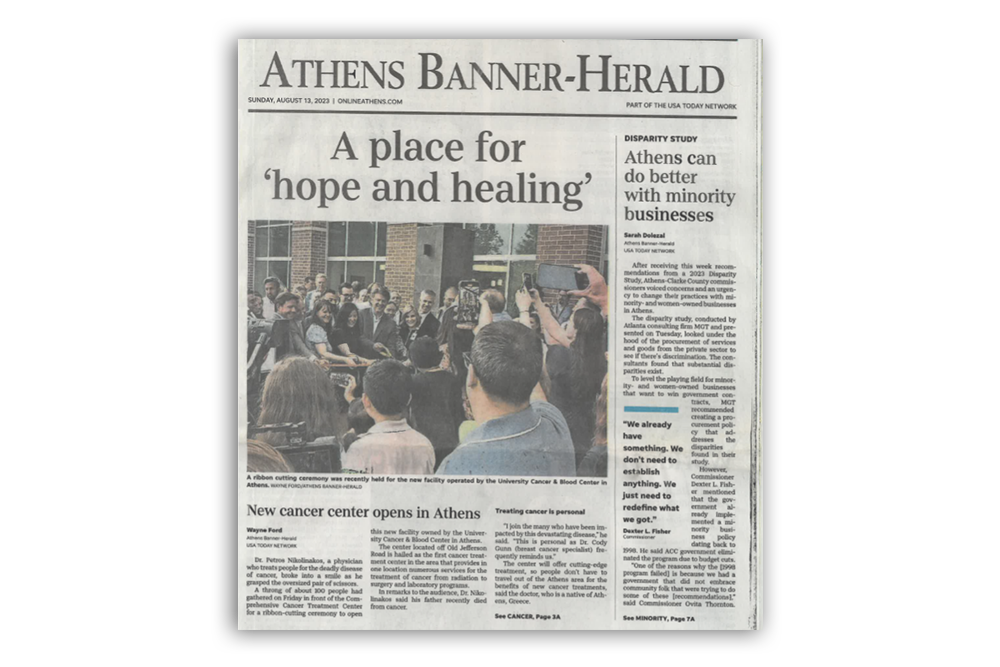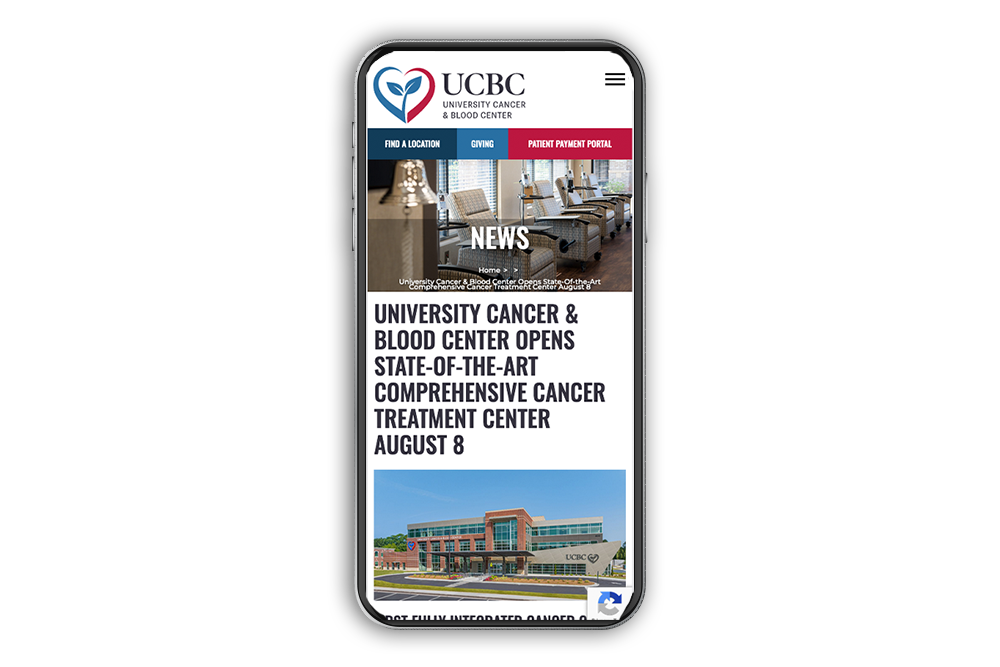 If you're interested in learning more about Lenz's strategic approach to healthcare marketing, visit our contact page or reach out to sales@lenzmarketing.com