As many of Lenz's clients contended with the onset of COVID-19, our team strategized communication plans for practices to educate and update their patient bases. Through these content strategies, we helped explain shifting procedures, safety precautions, new telemedicine operations, and reopening plans. 
Georgia Urology—the largest urology practice in the southeast, with 50 physicians and more than 30 locations—faced the challenge of keeping their large patient base up to date on near-constant changes to their operation. Lenz stepped in and worked with the internal marketing team to disseminate information through a wide array of digital channels, helping the practice remain a trusted source of information for its patients.
Due in part to Georgia Urology and Lenz's collaboration, the practice saw several record months of online engagement: 
Seven e-blasts/e-newsletters with the best performing metrics ever with 3,678 clicks and 45,500+ opens. The sendouts drove +99% more traffic to the site and +670% higher appointment requests than an average day

10+ design projects 

18 blogs and new posts published March-May, receiving more than 7k pageviews

10+ web projects including a new telemedicine hub, video library, updated content, and optimizations to the site

An initiative of activating Georgia Urology physicians to make and publish YouTube videos for patients

March 31 and April 30, 2020 were two of the three best-performing days in the website's history in terms of traffic coming to the site

Online appointment requests saw unprecedented numbers with 1,414% higher-than-average submissions in Q1 and 2,578% more in April.

PR efforts garnered 121 media hits in the first quarter of 2020, with a focus on the practice's adoption of telemedicine 
Here's a great example of those efforts: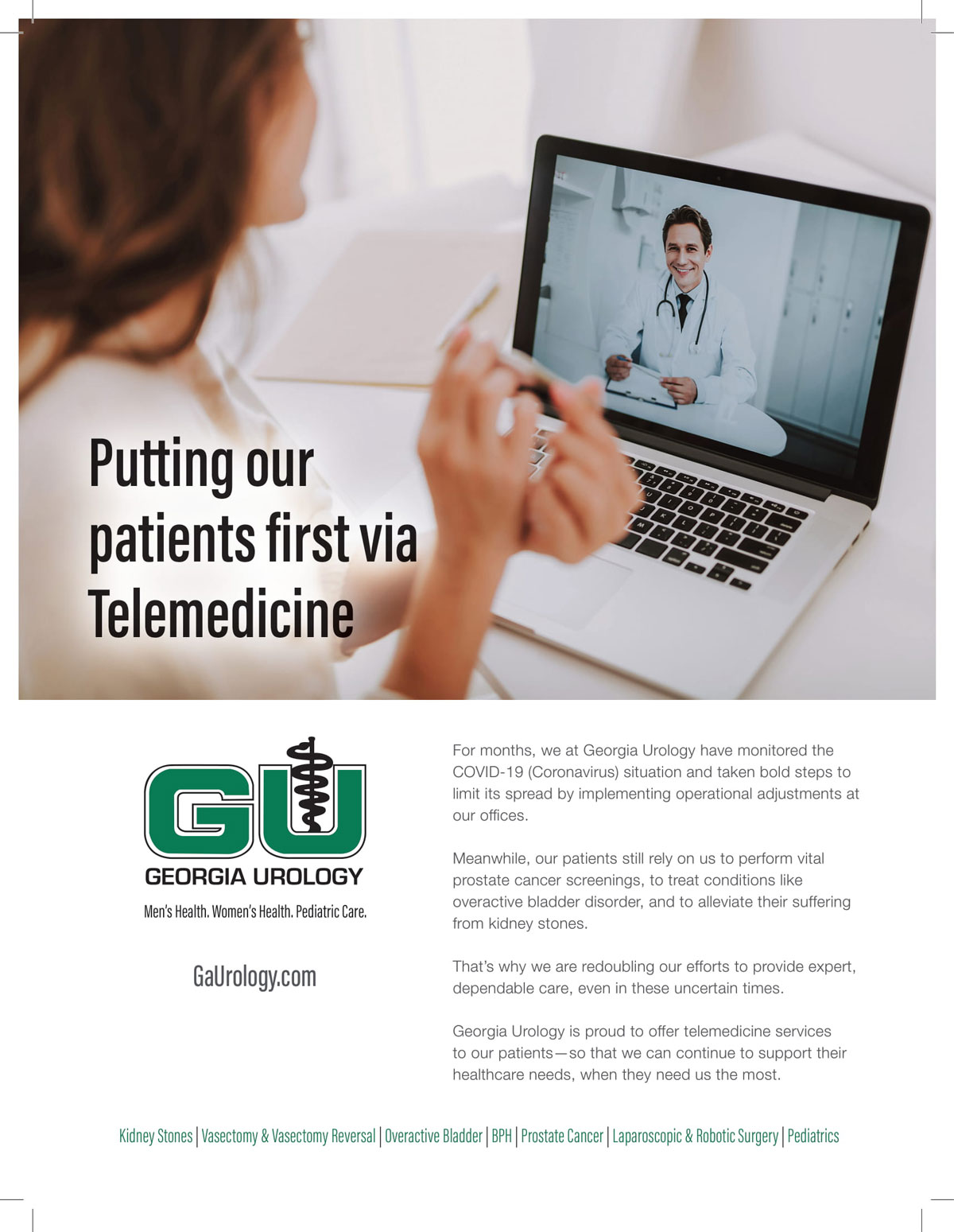 Need assistance with your healthcare marketing in the time of a pandemic? The experts at Lenz Marketing are here to help! Contact us to see how we can help your practice roll out communications to your patients.