Lenz is, without a doubt, made up of talented and passionate individuals. One member of Team Lenz, Media Relations Manager Jon Waterhouse, recently combined his writing skills with his passion for "Star Wars" to partake in an exciting opportunity.
Jon partnered with Disney/LucasFilm and IDW to write a story for the comic book "Star Wars Adventures" titled "A Tauntaun Tail". Set during the events of the film "Star Wars: Episode V – The Empire Strikes Back", Jon's story will appear in issue 22, which will release in late June. Once released, it will be available at comic retailers everywhere and online digitally at Comixology.com.
"It's truly a dream come true to be playing in the 'Star Wars' sandbox as a creator," Jon said. "The story takes place during a pivotal moment in 'The Empire Strikes Back,' which is one of my favorite 'Star Wars' films. So that makes this project even more special, not to mention surreal!"
The story will also have its own limited edition variant cover. "The artwork is being done by Tony Fleecs, an amazing veteran comic book illustrator, who shares my love for 'Star Wars'," Jon said. "It's been an absolute joy collaborating with him and watching my story come to life in such a visually striking way."
Take a peek at Cover B of the comic, which will feature Jon's story!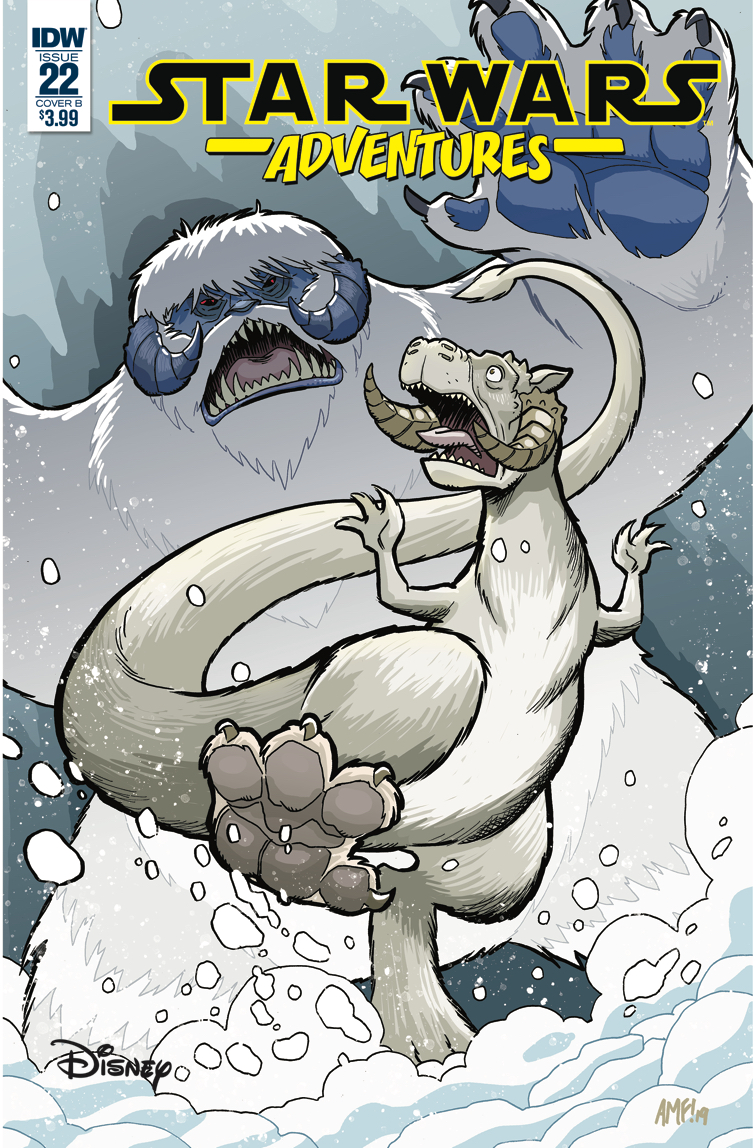 © 2019 Lucasfilm Ltd. & ® or ™ where indicated. All Rights Reserved.