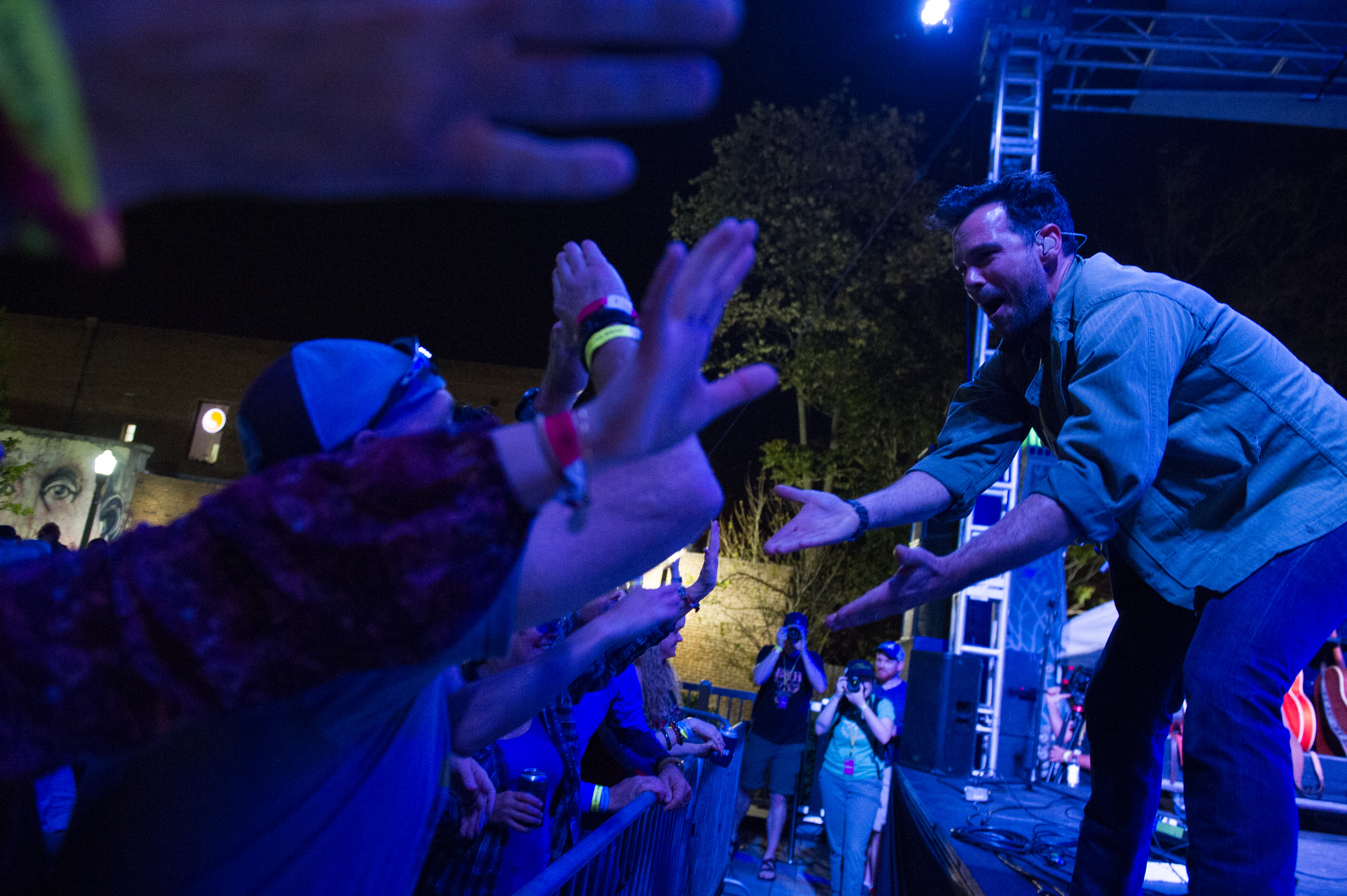 Lenz recently helped the 2018 Amplify Decatur Concert Series, raise $40,000 for its beneficiary, Decatur Cooperative Ministry (DCM), a Decatur-based, nonprofit organization that works to prevent and alleviate poverty and homelessness in Decatur and DeKalb County.
The April 13-15 concert series was presented and marketed by Lenz and produced in partnership with Eddie's Attic, the Southeast's premier music listening room.
Since the first Amplify event (formerly known as Poverty Is Real) in 2011, Amplify has raised more than $190,000 for DCM. Each year, Lenz has served as the presenting sponsor and marketing agency for the event. Amplify was founded by Lenz partner and Vice President of Marketing Mike Killeen, who remains an Amplify board member. Christine Mahin, Lenz Marketing's Accounts Supervisor, who has helped produce the Amplify Decatur Music Festival since 2016, served as festival director for the second consecutive year. Lenz President and CEO Richard J. Lenz serves as the Chair of the Amplify Advisory Board. And the entire Lenz team contributed to the marketing and production of the event.
On April 14, thousands gathered on the Downtown Decatur Square for the Amplify Decatur Musical Festival, the centerpiece of the concert series. The festival featured performances by an all-star Americana line-up, including The Lone Bellow, The Jayhawks, Amanda Shires, and Parker Millsap. Atlanta-based folk duo Dwayne Shivers also performed.
Richard Lenz said the event "checks a lot of boxes" for him. "Lenz has supported many causes, organizations, and events in Decatur since 1992, and what we look for locally is something that adds to the culture of Decatur, has a philanthropic purpose, and allows our company to make an impact using our talent, energy, and resources. My goal of building a successful music festival in Decatur is being achieved, thanks to so many."
Amplify Decatur also featured a three-night stand at historic Eddie's Attic, with performances by Jared and Amber, The Weather Station, Sirens of South Austin, and Antigone Rising. On April 15, the concert series culminated with a Steve Earle vs. Townes Van Zandt tribute night featuring eight local and regional acts.
Platinum sponsors included: Leafmore Group, Four Roses Bourbon, Natalie Gregory Sold, The Pinewood, Iris and Bruce Feinberg, WABE 90.1, Decatur Package Store, and Savannah Distributing Company. Gold sponsors included: Georgia Urology, Hall Booth Smith, Oakhurst Realty Partners, Topo Chico, Cox Media Group, Midwood Entertainment, Essentia Water, and ATL PBS.
Lenz is extremely proud to have worked alongside the Amplify My Community team to make this event as successful as it was.
Scroll down to view some of the photos from this amazing event!