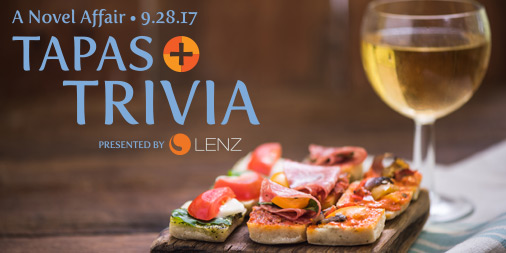 Lenz is proud to present the DeKalb Library Foundation's Tapas & Trivia, to take place on Thursday, September 28 at the DeKalb History Center. Join Lenz is supporting the DeKalb Library Foundation, whose mission is to provide support beyond public funding while presenting educational, cultural, and literary programs and services to DeKalb County citizens. All proceeds of the event will go towards these efforts.
Visit this page here to buy tickets to Tapas & Trivia presented by Lenz.
"Lenz is all about enriching the community that surrounds us," said Lenz Founder, President, and CEO Richard Lenz. "We're excited to support an event that helps improve the lives of the people living in DeKalb County, which Lenz calls home."
Participants should expect to enjoy tapas while bidding on live and silent auction items. There will also be a local trivia company, Trivial Matters, running a literature and library-related game of trivia.