Lenz recently developed and launched a rebranded website for Transmarine Navigation Corporation, a leading U.S. tramp ship agency with offices in a dozen port cities along the Gulf Coast, West Coast, and Hawaii.
Lenz went live with the new site in June, helping Transmarine mark another major achievement as part of its tireless efforts to provide necessary resources to its ever-growing list of esteemed clients.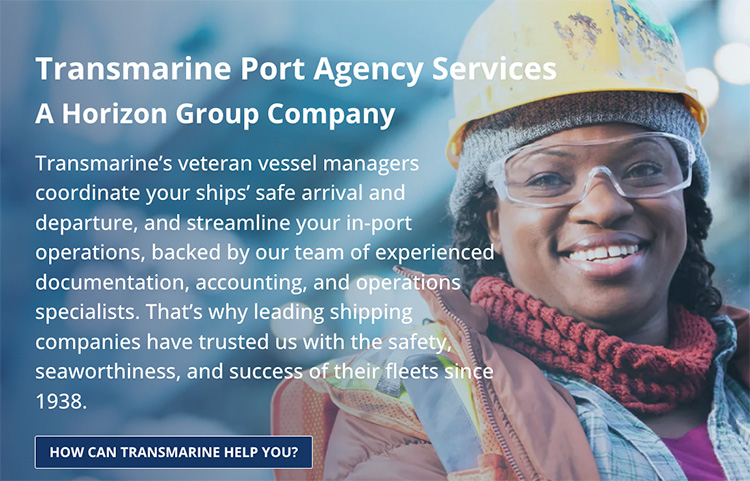 The rebranded Transmarine.com was developed by Lenz Senior Web Developer Lizzi Skipper.
The site is highlighted with a new Transmarine logo as well as fresh fonts, colors, images, and functionality. Focusing largely on optimized user experience and usability, the site emphasizes clear calls-to-action and restructured architecture to help users navigate pages effortlessly. While the rebrand remains cohesive with other Horizon Group sites, various elements were retained to ensure an overall design solution unique to Transmarine.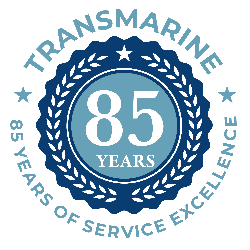 Additionally, the homepage currently features an 85th Anniversary logo, which will live on the site throughout October in commemoration of Transmarine's 85th year of service excellence.
Since 1938, market leaders have trusted Transmarine with countless wet, dry, and breakbulk port call operations. Its offices in the U.S. Gulf, U.S. West Coast, and Hawaii deliver value-creating agency service for the most prestigious firms in bulk shipping, commodities, trading, grain houses, industrial conglomerates, national oil companies, cement makers, and electricity generation utilities – from all continents. Its coverage map includes every port on the U.S. West Coast along with Texas, Louisiana, the lower Mississippi River, and Hawaii. Transmarine is the longest active member of the BIMCO in the United States, is certified by ASBA, and has been awarded the FONASBA Quality Standard.