Lenz recently highlighted Georgia College's Presenting Sponsorship of the Lenz on Business radio program with a dedicated section on its Make Your Next Move website. The section showcases interviews with graduates and professors from the university's online graduate business programs, allowing on-demand access to the college's featured interviews. Full transcripts are also included.
Lenz also developed a social media campaign to promote the show's new online presence.
Check out the site and social posts below: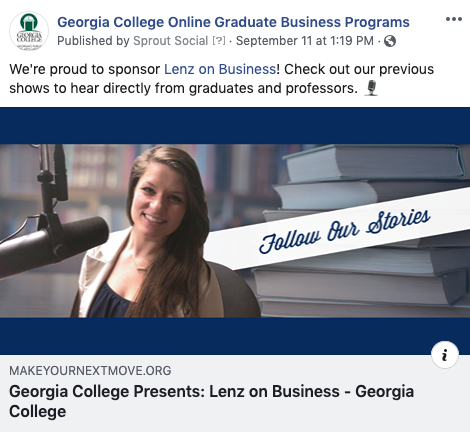 Interested in learning more about Lenz's owned media channels or working with us on your brand's content promotion? Don't hesitate to reach out.