For more than ten years, the Lenz team has partnered with Georgia Retina — one of the largest retina-only medical practices in the southeastern United States — providing marketing services including strategy, consultation, digital and social content, print production, and more.
During this time, there have been significant changes in the digital world, from improved understanding of user experience (UX), to the increased importance of search engine optimization (SEO) and the rise in mobile Internet use. Considering this evolving landscape, the Lenz team recommended Georgia Retina consider a website re-design and development.
The finished product is a more modern, functional, and stylish site designed to thrive in today's digital world and still convey Georgia Retina's tradition of excellence, expertise, and values.
Take a look at the difference 10 years can make!
New Site: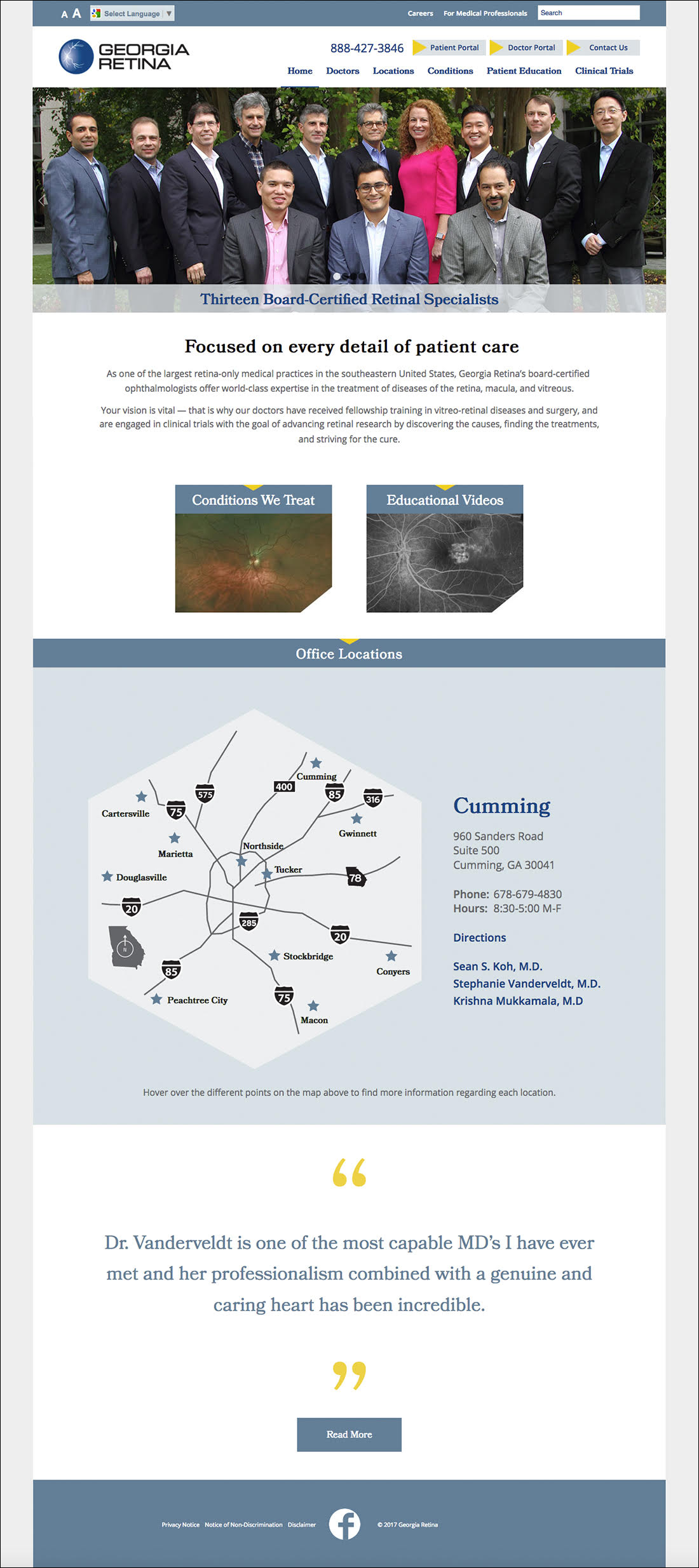 Previous Site: