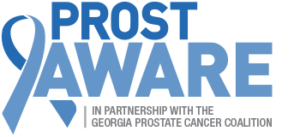 Lenz is proud to support the eighth annual ProstAware Blue Ties Luncheon, benefitting ProstAware, a nonprofit devoted to raising awareness of prostate cancer.
The 2016 Blue Ties Luncheon will be held Friday, September 9 at the Ritz-Carlton Buckhead, and feature a keynote address from Vince and Barbara Dooley, the first family of Georgia Football, as well as a special appearance from Heisman Trophy winner George Rogers. 11-Alive newscaster Jeff Hullinger will emcee the event.
Tickets are $100 and available at Prostaware.org.
Lenz is a diamond level sponsor of this event, alongside Toyota, Northside Hospital, and Georgia Urology.
"ProstAware has done an incredible job of raising awareness for prostate cancer," Lenz founder and CEO Richard Lenz said. "We are thrilled to support this year's Blue Ties event, and all that ProstAware will accomplish in the future."
Now in its eighth year, the annual Blue Ties event raised over $50,000 in 2015. These generous donations will contribute to ProstAware's year-round educational programing and screening events.
Vince Dooley is best known for guiding the Georgia Bulldogs to the 1980 national title. He was twice named national coach of the year and seven times earned Southeastern Conference coach of the year honors. George Rogers was awarded the Heisman Trophy in 1980 while attending the University of South Carolina, and was a Super Bowl champion during his career in the National Football League.
Prostaware is a 501(c)3 nonprofit organization that has sought to raise awareness of prostate cancer through music, technology and sports since its founding in 2008 by acclaimed prostate surgeon Dr. Scott D. Miller.