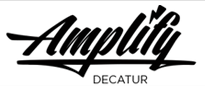 Lenz recently helped Amplify Decatur raise $30,000 to aid Decatur Cooperative Ministry's efforts to prevent and alleviate poverty and homelessness in Decatur and DeKalb County.
Lenz is a founding partner of Amplify My Community, the organization that produced the Amplify Concert series, in partnership with Eddie's Attic, the Southeast's premier music listening room.
Amplify Decatur has raised and donated more than $110,00 to DCM since 2011; this year's $30,000 gift is the most an Amplify concert series has generated to date.
"Amplify Decatur is a true win-win," said Richard Lenz, the company's president and CEO. "Our team has a lot of fun supporting the event and cause, and also gains great satisfaction knowing that we are helping Amplify and Decatur Cooperative Ministry. Decatur is very important to us, and we know no better way of expressing that than to support this awesome concert series."
The Grammy-nominated duo The Milk Carton Kids co-headlined the outdoor festival along with bluegrass upstarts Elephant Revival. Also performing were Penny & Sparrow, Eliot Bronson, The Bitteroots, Kristen Englenz, The Dammages, and Magic Birds.
Amplify My Community Executive Director Spencer Smith said Amplify Decatur was a community-wide effort. "It truly takes a whole community to produce this concert series," he said. "From the sponsors – including our Presenting Sponsor Lenz Marketing who has been with us from the start – to the volunteers, the musicians, and of course all those who attended—we are forever indebted for everyone's support."
Amplify Decatur also featured a three-night stand at historic Eddie's Attic, featuring The Roosevelts, Delta Moon, Dwayne Shivers with Anthony Aparo, and Abbie Gardner and Jesse Terry, as well as a Prince cover night, called "Let's Go Crazy," which featured 10 local and regional acts.
Plans are already underway for the 2017 Amplify Decatur Concert Series.