PRSA Georgia recently recognized the 2020 "40 Under 40" winners, including our own Media Director Rachel Cushing. We're so proud of Rachel for this recognition, as well as her continued positive impact on Lenz and its clients.
Rachel currently serves as the College Relations Committee Co-Chair for PRSA Georgia, and was also awarded the Chapter Champion Award for her dedicated volunteer work in May 2020. She leads year-round advisor relations efforts as well as student programming logistics for the PRSA Georgia Annual Conference. During a Zoom presentation, winners were congratulated and Lenz Marketing shared a brief video message.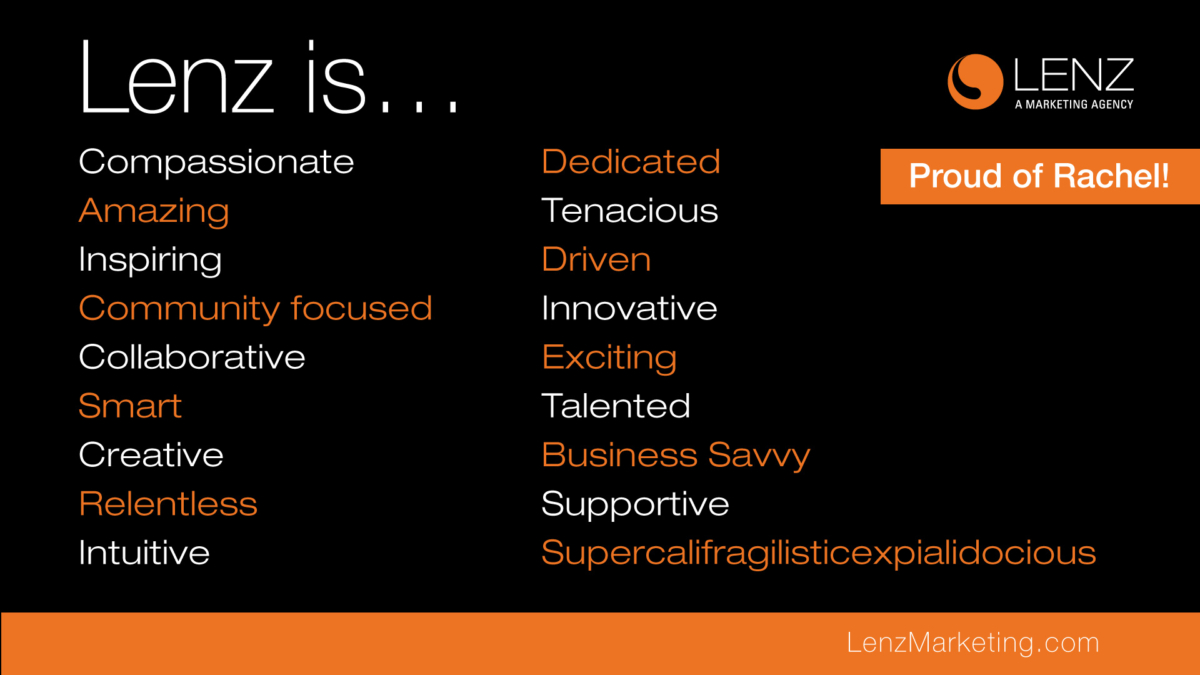 Each awardee was asked three questions, and one of their answers is presented with their head shot. The three questions are:
In reference to your career, describe a positive professional moment that took place in the past year.
How have you practiced self-care/created a healthy routine during the pandemic?
What has 2020 taught you thus far?
Rachel's response: "2020 has taught me to reflect on my priorities, set boundaries, and be willing to adapt. Both personally and professionally I've found myself challenged in so many new ways this past year. Because of that, I've been pushed to refocus on what matters most to me both at work and at home."
All other 2020 winners can be found here! If you would like to work with Rachel on any of your digital marketing needs, feel free to reach out to us by clicking this link here.