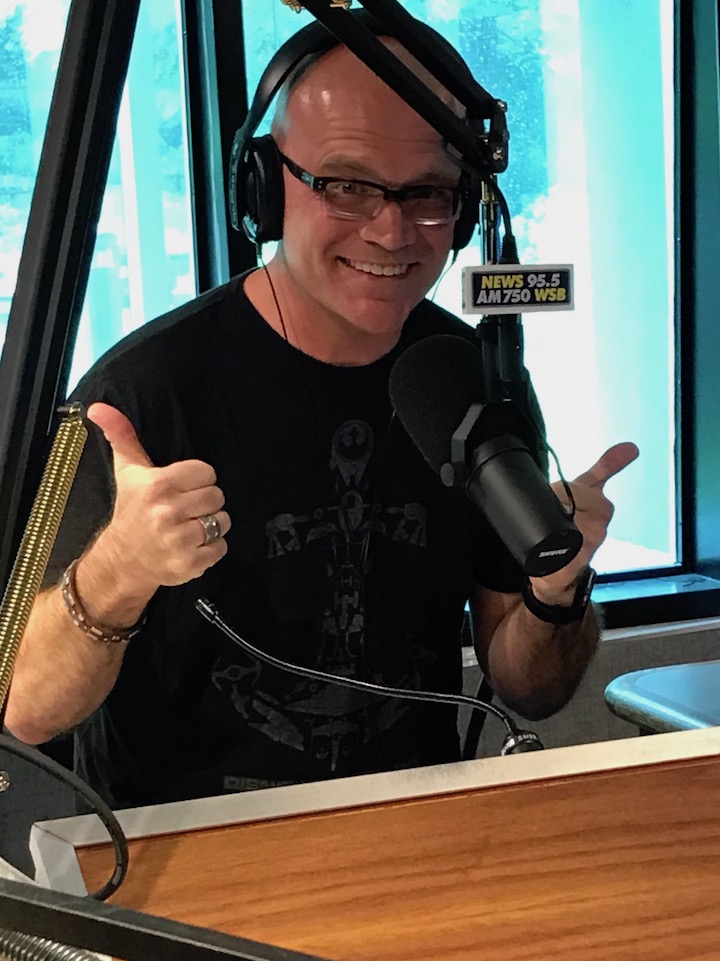 During the June 4 edition of "The Weekly Check-Up" with Dr. Bruce Feinberg, Lenz Media Relations Manager and longtime entertainment journalist, Jon Waterhouse, hosted an array of talented guests to help pull back the curtain on the Peach State's film and TV production scene.
Legendary Hollywood prop master Russell Bobbitt –the man responsible for creating Thor's hammer, Captain America's shield and other onscreen awesomeness– took a break from the set of the next "Avengers" film to talk shop. He chatted about what it takes to be a prop master and shared stories from his work on the first blockbuster of the summer, "Guardians of the Galaxy Vol. 2."
Fans of the popular Netflix series "Stranger Things" were treated to a visit by Atlanta actor Randy Havens, who plays Mr. Clarke on the show.  Havens, who's getting ready to appear in "Godzilla: King of the Monsters," shared behind-the-scenes stories and gave listeners a hint of what to expect when "Stranger Things" season two arrives in October.
Atlanta's voice over power couple, Bob and September Carter, flexed their vocal muscles on the show. Bob's voice can be heard in a slew of video games, including "Street Fighter," "Smite" and more. His Japanese animation TV credits include "Dragonball Z," "Full Metal Alchemist," and "Samurai 7" among them. September is the voice of the Amazon Kindle Fire. She also does commercial voice over work for mega brands such as Subway, Michael Kors, Mary Kay and many more. The Carters took calls from guests looking to learn more about the voice-over business.
If you would like to listen to a recording of the show, click here.