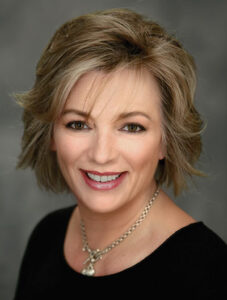 Who would have thought that a world-travelling, high-powered accounting professional working for a Fortune 50 company would give up her fast-track career to launch a business that she had absolutely no background in?
That's what Elizabeth Ellsworth and husband Carleton did in 1997, when they launched Affinity Stoneworks and Affinity Kitchen + Bath.
And she and her customers across Atlanta are glad they did!
For a year before launching her new company, Elizabeth researched many types of businesses that fit her and her husband's particular skill sets. Her original plan was to get a company up and running, and then exit the business after two years and go back to the corporate world.
During her research, a light bulb went off: She decided to launch a granite countertop business from scratch so she could build her company's reputation from the ground up. There would be no short-cuts.
The precision nature of the physical aspects of engineering countertops suited Carleton perfectly, and the beauty of working with the natural stone touched Elizabeth's soul.
She traces her passion and fascination with granite and nature back to her geology class at Auburn, which turned out to be her favorite class in college.
Elizabeth's favorite part of her job is connecting with people and making them overjoyed with their kitchens and baths. Often times when she is out and about, she will run into a former customer of hers, who will greet her with a hug, and say how much they still love their kitchen or bathroom project. She lives for this.
Often times for inspiration, Elizabeth scouts Atlanta neighborhoods for interesting architecture and natural settings. She then walks around the neighborhoods for exercise while making mental notes of her surroundings. These walks help refresh and re-fuel her kitchen and bath design aesthetics.
Once you meet Elizabeth and the crew at Affinity Stoneworks, you'll immediately know you are about to have a rare experience compared with the other businesses in that industry.
Her passion to make clients happy drives all of the decisions at Affinity Stoneworks, and for 18 years, that strategic approach has served her clients and her business well.
Now you know Elizabeth Ellsworth!