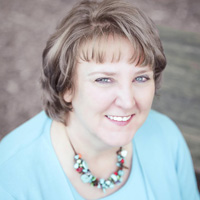 Susan Clark's work has always been a great motivator for her.
In her first job after graduating from Duke University, she worked for a nonprofit group that concentrated on hunger and poverty issues. After earning her MBA from Northwestern University's prestigious Kellogg School of Management, she worked for SC Johnson and then Eastman Kodak, where she helped people digitally print their pictures.
Later, she served for almost nine years as director of marketing and communications at the High Museum of Art, which proved an innovator both in its decision to double its physical space and in securing exhibitions from the Louvre and from China in the form of the Terracotta Warriors.
From picking leftover crops in fields to launching new products to promoting art exhibitions, Clark has held a range of roles. Presently, as associate dean of marketing and communications at Emory University's School of Law, Clark has found inspiration in the rule of law.
"On multiple occasions I've heard our dean say, 'People do not starve in Somalia for lack of food; they starve for lack of law,'" Clark said. "I think that is incredibly insightful and important as we consider the role of legal education. Lawyer jokes aside, the importance of law in our society and the smooth running of a fair society — and, particularly as we look at some of the headlines in the news today — the importance of fair application in law today is so critical."
Clark, who began working at Emory in January 2013, arrived at a challenging time in the world of legal education. According to a recent report in The New York Times, the percentage of recent law school graduates finding work as an attorney at a firm or with a corporation is down by 10 points since it reached its apex in 2007. Part of Clark's challenge in marketing the law school is to explain the value of a legal education, whether it comes in a traditional three-year program (juris doctor degree) or other offerings, such as the juris master, a masters in law for non-lawyers, or an LLM program, which is a one-year program traditionally, but not exclusively, for foreign lawyers seeking legal training in the United States.
"The approach that Emory Law has taken with expanding its degree offerings in response to a changing legal environment, I think, is really innovative," Clark said, "and it's inspiring for me as a marketer to work within an organization that takes an innovative approach."
Clark, who, during her undergraduate days, thought she would want to work in the U.S. State Department and even did an internship there one summer, said she prefers to work in smaller, more hands-on organizations where she can make an immediate impact. One of her strengths, she believes, is understanding her core audience — no matter where she has worked.
"That has to be at the core of everything that we do, if you're working in marketing," she said.
While traveling to Paris to work on a High-Louvre partnership and to China with a terracotta warriors exhibition rank among her favorite work experiences, so does a Salvador Dalí exhibition several years ago. In concert with the High's education staff, Clark's team led a grass-roots marketing effort to get college students to come to the museum in the middle of the night. The campaign carried the tag "Dalí 'til Dawn."
"We had lines out the door until 4 a.m.," Clark said. "We couldn't get people processed fast enough. I remember standing at the membership table at the time. A Georgia Tech student came up to me and said 'Every clique at Georgia Tech is here tonight!' It became the 'it' thing do for that one night. That was really fun."
Despite her successes and having traveled the world, Clark said she's still very much the girl from the middle of nowhere in Maryland. She grew up on a farm of 160 acres in rural Crumpton, Md. (population 324 in 2014), on the Eastern Shore and was the first person in her family to attend college.
She enjoys — not surprisingly — traveling and for 12 years sang in an all-women's a cappella group in Atlanta called "Octave." Now, she takes piano lessons at her Decatur home along with her six-year-old daughter.