By Richard J. Lenz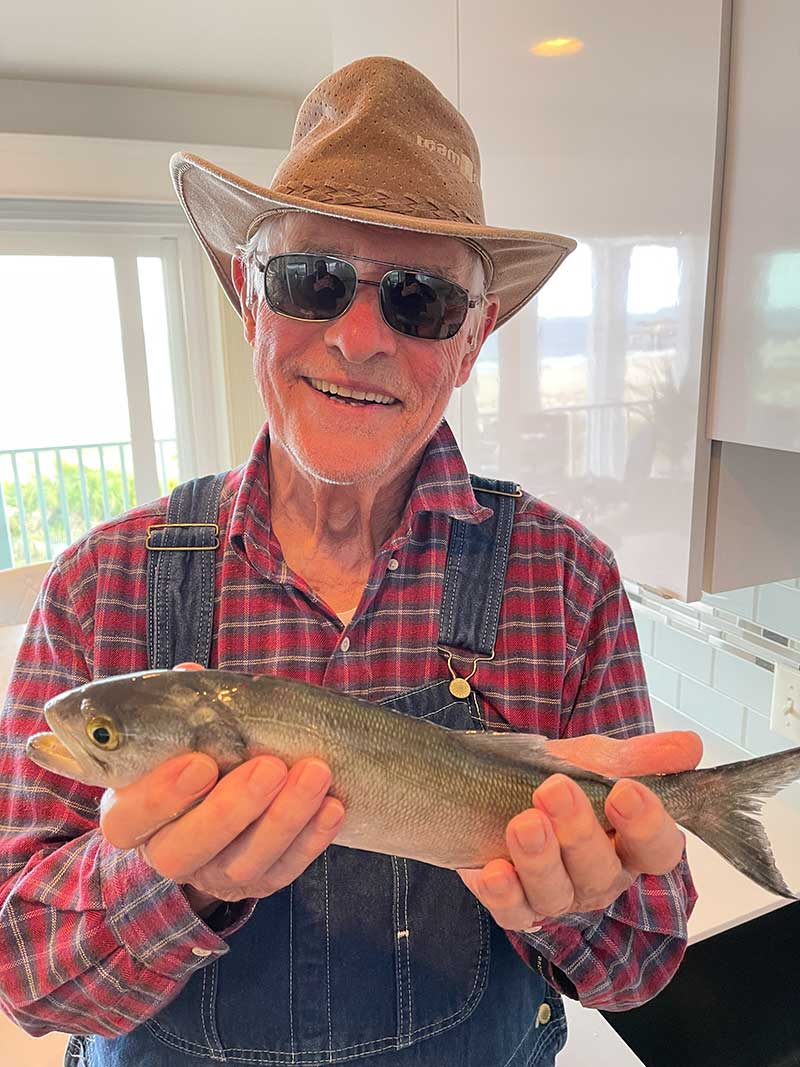 My Dad — the original Lenz brander — turned 91 several months ago and I thought it would be a great idea to go on a journey which would take us not only several thousand miles down American highways, but also many years into the past.
He had been losing many of his dearest relatives and work buddies. And a hard-to-shake sadness had begun to settle on him.
I planned a trip where the ultimate destination would be Chicago, where he could spend time with one of his most beloved friends. An added bonus would be that along the way, we'd visit some small town haunts where our family once lived and look for the businesses where he used to work.
Best for me was that we would be trapped together for many hours and I could ask questions and hear stories from days gone by. Thankfully, my wife Wendy had agreed to join us to help manage our travels, as we would be navigating hotels, meals, luggage — well you get the picture.
My Dad is a character from a vanishing generation the likes of which we will never see again. The son of a schoolteacher, Roger grew up an only child during the Depression in a small farming community in Iowa, with the prosaic name of Red Oak. There he learned the value of thrift, hard work, and grit.
My Dad is a voracious reader and natural athlete, and if you spend time with him on any adventure, he impresses you with his physical bravery and derring-do.
I believe he was stamped by his Norman Rockwellian childhood where "everyone knew everyone else" and where friendliness and helpfulness were the lifeblood of the farmlands. He met my mother as a teenager, and as a pair they had movie star looks and charisma to match. Four children eventually would follow.
On our trip, if I ever left him alone for a moment to do something, when I came back he would be engrossed in a conversation with someone he had just met, and two brand-new friends would be laughing and enjoying the moment.
We stopped in the small town in Ohio where our family once lived. In both our imaginations, we remembered our house from fifty years ago as the best of all. Now the grand, old Victorian was shabby and neglected, not unlike the town. I rang the doorbell and waited but no one was home.
On Main Street we found his former company, now obviously not in business. Weeds had replaced the once carefully manicured landscaping. Missing were the two concrete lions that had adorned the front door of the large, long brick manufacturing plant.
I knocked on the darkened front door but no one answered. I turned the door handle and surprisingly, it was unlocked. I opened the door and yelled, "Hello? Anyone here?"
That's when my father sidestepped around me and started quickly down the hallway, moving faster than I had seen in a while.
At the dim end of the long corridor, there were two office workers, who apparently were subletting a few back offices in the labyrinthian building. My Dad walked up to them.
"Who ARE you?" they asked, alarmed. He responded, "Well, who are YOU?"
It wasn't long before the pair joined us on a tour of the building, given by my Dad. Water had pooled where the roof now leaked. Much of the building looked as if people went out for lunch and never came back.
More than once I noticed my Dad getting misty-eyed, as he talked about what used to happen inside these now silent walls. The successes, the struggles, and the friendships. When we left 45 minutes later, he received long hugs from our new friends, who exchanged contact information with us.
Why am I writing a business column about my father? Because I believe much of what a business becomes evolves from all the enduring influences upon those who build it, going back to the cradle.
I believe I learned most of my business principles from my Dad, as well as a few other generous souls who took time to teach me about business and life, which gave me a foundation to build a career and a company.
From my Dad I learned hard work, curiosity, and integrity. To stay positive and be brave. And also, that one should always treat the janitor at a company with the same respect as the CEO. My Dad has never met a stranger and never will.
With this column I wanted him to know that he has made many lives better through his words and deeds — and that I never would have attempted my own business without his original example and counsel. Thank you, Dad, for everything.