Allison Miller created the following article during her 2017 summer internship at Lenz.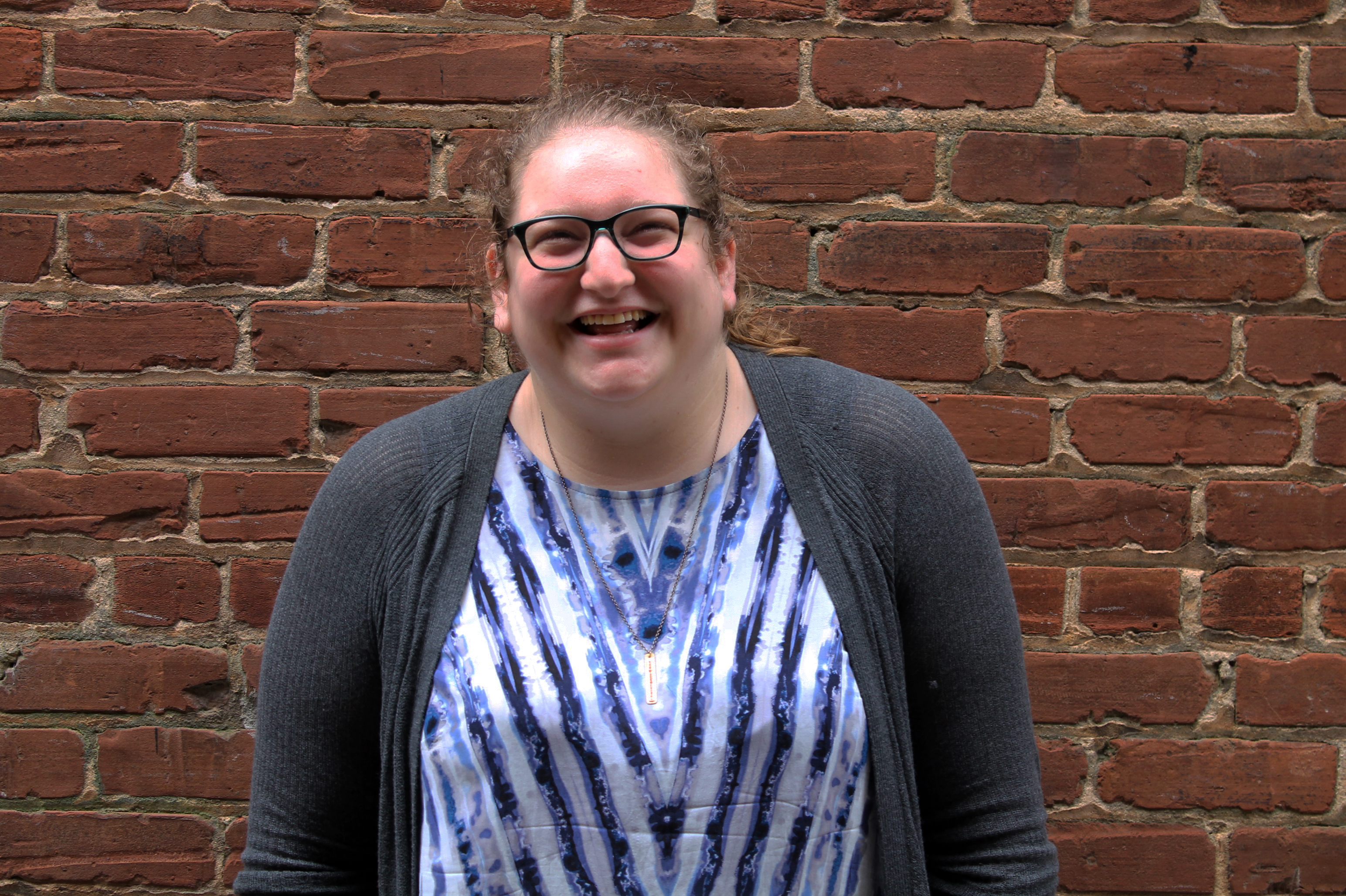 Only eight short weeks ago, I began an internship in the creative department at a small (but influential) marketing firm known as Lenz.
Like every summer, time went by too fast. Before I say goodbye for now, here are five of the most influential things I learned during my time as a LENZtern.
Community matters.
While I spent most of my internship working at a desk, there were times when I was able to explore the area around the office – and in turn, learn about the community that surrounds it.
The highlight of every day is walking through the One West Court Square building in the morning and being greeted by the security guard, Tony.
"Good morning, Allison! I hope you have a wonderful Monday / Tuesday / Wednesday / Thursday / Friday." Though our conversations are short and similar each time, it is always a pleasure being greeted by such an optimistic member of the community.
"Thank You" goes a long way.
"Thank you" notes are common practice in the world of business. At Lenz, however, everyone goes beyond expectations by thanking anyone and everyone for things as small as fixing the lock on a door to things as big as getting treated for lunch.
Experiencing such great appreciation firsthand really showed me how much better it feels when someone thanks you for your effort. I have found that it effortlessly promotes a healthy, happy work environment.
Collaboration is the key to success.
The most inspiring work I have done this summer has been created through some form of working with my supervisors and the other intern, Laura. Whether it was creating graphics or generating content for a client, my best work was generated through collaboration.
Because we specialize in building brands, almost every project I did was shaped by previous work. While trying to stay on brand with graphics can be limiting, I was actually intrigued by the challenge of creating something unique within brand guidelines.
Lenz is more than just a business.
I was originally drawn to Lenz because of the effort put into creating a great experience for clients and community members. Richard founded Lenz on the basis of "rejecting the negative reputation of the marketing industry and using the same tools for positive change."
As my experience progressed, I could see just how much that statement was truly applied to company work ethic. At Lenz, everyone pays attention to detail, thinks outside the box, and goes above and beyond what is asked to ensure that everyone who interacts with our team leaves feeling great.
An internship is more than just a job.
My internship was typical in that I worked a simple 9-5 shift Monday through Friday. However, I found that when the clock stopped, my experience did not.
During the first week, Richard sent Laura and me an article titled The Other Sixteen Hours of Your Internship. The article described how an internship is so much more than a job; an internship is an experience. What I chose to do with my hours outside the office mattered as much as official work.
From working at my desk – to building relationships with professionals in my field – to chasing squirrels on the roof, I can say that my experience at Lenz was like no other in the best way imaginable.
https://www.lenzmarketing.com/wp-content/uploads/2017/05/logo-1.png
0
0
Lenz
https://www.lenzmarketing.com/wp-content/uploads/2017/05/logo-1.png
Lenz
2017-08-08 19:57:13
2017-09-13 17:03:01
The Inside Scoop: 5 Takeaways from being a LENZtern